The Fifa Ethics Committee has opened investigations on three Kenyan Premier League (KPL) clubs (Gor Mahia, AFC and Sofapaka) over alleged irregularities on past player transfers according to the Standard. The three clubs will meet with the head of Integrity and Compliance Kimberly Morris next week. The Standard report says that the investigations have to do with the fact that on some occasions, the clubs have not been receiving money in their accounts on some player transfers.
"The Ethics Commission is concerned that while the three teams have been selling players the money has not been coming into their club accounts and they want to find out what has been happening," said our source. Gor Mahia acting Chief Executive Lodvick Aduda confirmed the club has been summoned to meet the Fifa officials, but insisted they have nothing to fear.
"The fact is all the international transfers that we have done in the last two years were captured on the Transfer Manager System (TMS) of the federation. We can account for every player sold during that period and therefore we have nothing to hide," Adda said to the Standard.
Before the meeting with Fifa officials, Gor Mahia have been asked to submit to FKF their financial statements for the last two years which Aduda has confirmed they have done so.
Doubts, however, still remain on exactly how much the club received for the sale of Khalid Aucho to South African club Baroka this year. Sources say the South African club paid an official of the club cash money instead of depositing it into Gor Mahia's account and this among other cases may have drawn the interest of Fifa.
In September of last year,Gor Mahia announced that they had received Ksh 1.6 million from Baroka FC of South Africa as Aucho's transfer fee. As for Ali Abondo, the club announced that he had left for free despite still having a yer left on his contract.
Ze Maria calling for quick resolution to impasse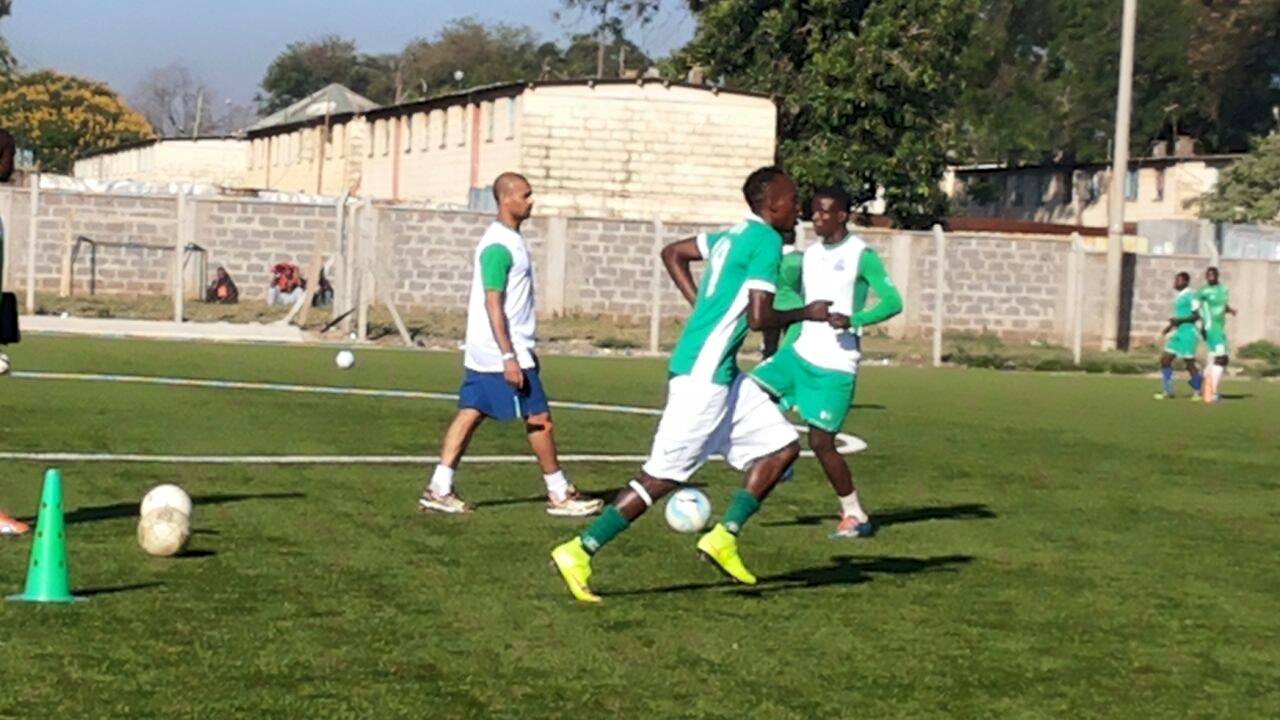 Gor Mahia coach Ze Maria is concerned about his player's focus and is calling for a quick resolution to the impasse between KPL and FKF.
"We were prepared to start and we now feel disorganized. When finishing the pre-season training, you mentally and physically condition your players for a strong start but their minds have now drifting elsewhere. We didn't expect the two bodies to spend a lot of time in settling whatever is stopping the league. I hope they will agree as soon as possible so that we get started. We are already late and the delays will spill over into our fixtures through the season," the former Brazilian international stated." he said to Citizens sports.
Ze Maria has no problem playing in an 18 team league so long as logistics are taken care of.
"I played in Italy where the top-flight is 20 clubs, so 18 teams in a league is not a big deal. What matters is the organization of the same. For example do we have enough funding for our teams? Can we fly our teams from Mombasa to Nairobi or to Kisumu?. In European countries, when it is very hot, teams schedule their matches at night but here we don't have capacity in of most our stadia to play at night. Basically with improved general environment of the local sport going to as many teams as 20 won't be an issue," he continued.
In one of his first coaching positions, Ze Maria coached a team whose logistics were so poor that fans would at times donate their own cars to ferry players from one town to another.
Stadia closed for renovations
Speaking of stadia, all the Nairobi based teams will need to find alternate venues for their matches because Kasarani, Nyayo and City stadium will be closed for renovations. Kasarani is being renovated for the IAAF World Under-18 Championships in July. Nyayo is being renovated for the 2018 CHAN. City stadium has been closed since last year though renovations there have yet to start.
"For Gor Mahia and Leopards games which are classified as high risk, the alternative venues are Afraha stadium in Nakuru County and Machakos stadium," said Jack Oguda, the Kenya Premier League CEO to the Nation.
The other Nairobi based teams will play at Camp Toyoyo, Ruaraka and Naivasha.
Willis Ochieng to replace Ottamax
Gor Mahia have officially hired former national team goalkeeper Willis Ochieng to replace Mathew Ottamax.
"We have appointed Ochieng' (Willis) as our new goalkeeper trainer and we believe that he will deliver in the docket." said Ambrose Rachier to goal.com
Ochieng previously worked in the same capacity for Zoo Kericho and Western Stima. As a player, he is one of the most experienced goalkeepers Kenya has ever produced. Locally he played for Chemelil Sugar, Mumias Sugar and the national team. Abroad, he played for Free State stars in South Africa, Skelleftea in Sweden, Marienham in Finland and Simba of Tanzania. While in Finland he was implicated in a bribery scandal.
Ottamax was left out of the team that traveled to Sudan in January amid reports that he was not getting along with Ze Maria. In 2016, reports emerged that he had been fired by Ze Maria only for chairman Rachier to intervene and reinstate Ottamax.