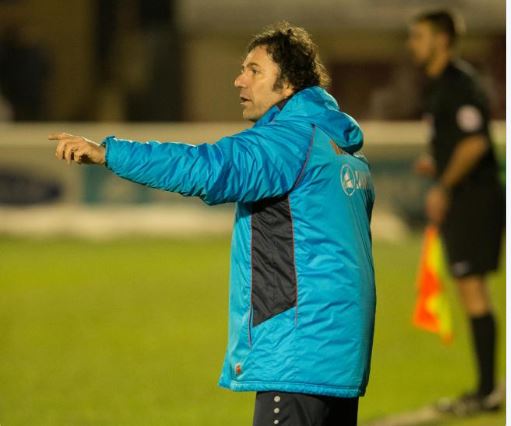 Gor Mahia coach Hassan Oktay is confident that the club will overcome its poor start to the 2018-2019 season. Speaking about the loss to Kariobangi Sharks, Oktay thinks his side were the better side.
"They (Kariobangi Sharks) had two chances in 90 minutes, two good chances and they take their chances and we had a good first 15 to 20 minutes and created three or four chances and we did not make it. In football, if you don't take your chances it is a problem and unfortunately, we did not use our chances. " he told goal.com
Indeed the Gor Mahia attack has often been blunt of late. Many of the players are not used to playing with each other including Mustafa, Guikan, Tuyisenge, Boniface Omondi, Kipkirui, Sekisambu and now Oliech. The new coach has a tall order to find a combination that works.
Oktay however says he is not worried because his side played good football.
"We had the chances but we never used them I don't think we are playing bad football; we just need to take our chances that is all. I know the team will come good and even stronger. I am not worried at all because of the performance. We have been playing so many games and sometimes it is affecting the players. " he continued.
Oktay also said his team was tired after traveling to West Africa.
"We play in the Champions League and then return to play in the league and the players are tired. They should now know how to balance and also remember that they are playing for a great team that is Gor Mahia."
However Sharks also traveled to West Africa for their CAF Confederations cup match.
Speaking about Dennis Oliech, Oktay confirmed that he is indeed interested in working with the Kenya football legend.
"He can still give us the goals that we need. He looks good and I am ready to work with him. He will also help our young players learn a lot and his addition will be a plus for us." said Oktay to goal.com
Gor Mahia have abandoned Innocent Wafula
Gor Mahia appear not to be interested in renewing the contract of Innocent Wafula which is expiring on January 4. This according to team manager Jolawi Obondo.
"Chances of us extending his contract are minimal; he has never been with us of late and as far as we are concerned he is not part of the plans. The coach has never seen him play or train and no contact has been made. We are not extending his contract. " Jolawi said to goal.com
There have been reports suggesting that Wafula contacted club officials seeking money to travel from Busia to Nairobi but the club was not interested.
Wafula has been a key player in the last 3 years and is often the best option at right back.