One of the lessons learned from Gor Mahia's first leg encounter with Esperance de Tunis is how critical youth development is. Typical of North African teams, Esperance players show a lot of poise and precision and require only 1 or 2 chances to score. Their runs are timed to perfection and they are technically astute. None of this happens by accident.  Most Esperance players are products of youth development. Ahmed Akaishi, scorer of one of Esperance's goals was at the youth team of CA Bizerte by the time he was 14.  And goalkeeper Moez Ben Cherifia was recently promoted from the Esperance  junior team.
If Gor Mahia and other Kenyan teams are to ever start beating their North African counterparts consistently, one of the areas they must address is youth development
Gor Mahia youth team
It is commendable that the current Gor Mahia officials have taken the first tentative steps towards youth development.
The youth team will play in the Nairobi county league. However it is important that the club understands that the primary goal of a youth scheme is to produce high calibre senior players.
The first step in this regard is to identify players with potential to become excellent senior players. Gor Mahia did this on Thursday by holding tryouts where talented players were invited to attend.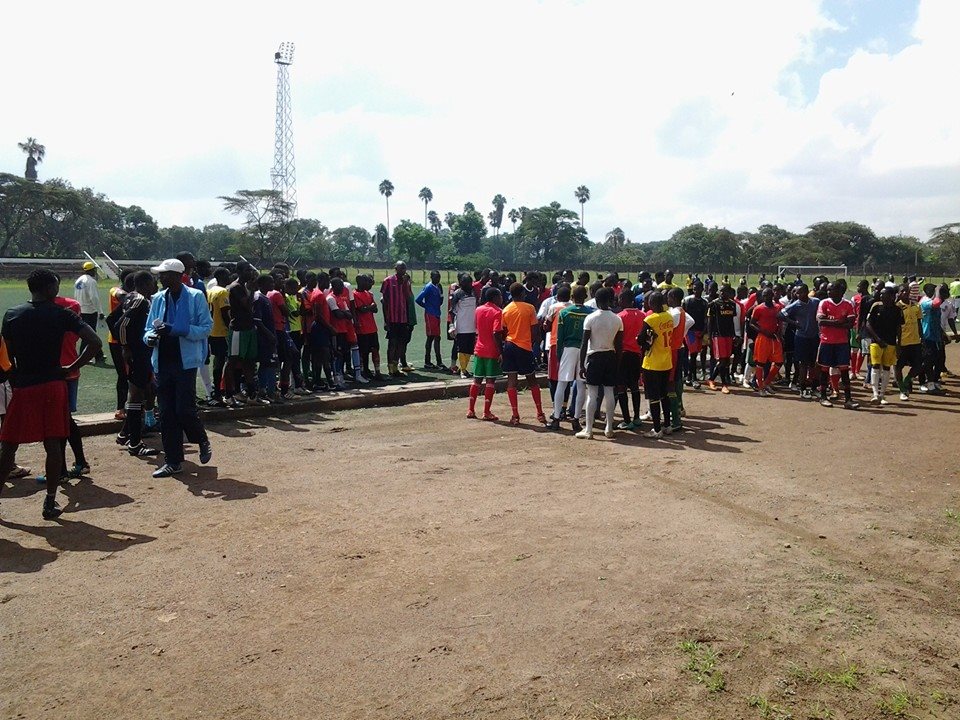 The problem with trials is threefold:
1. Too many players show up making it impossible to properly assess each player especially in such a short period.  2. Watching a player on the practise field cannot offer an objective viewpoint. You have to watch a player in a real game situation.
3. Tryouts limit players to only those who are able to make it to the stadium. This means that only players who live near City stadium where the trials are held are likely to show up. Anthony Gathu types who will walk from Thika are very rare. And you can forget players based as far as Nakuru or Kisumu.
Scouts
The best way to recruit players for a youth team is to utilize scouts at the grassroot level. This is what coach James Sianga did. During his days as Gor mahia coach, Sianga was always in touch with grassroots coaches who brought to his attention players like Jerim Onyango, Eric Masika, Musa Mohamed and others. And in past years, Gor Mahia had scouts all over the country and in places like Kisumu, Homa Bay and Kakamega.
Once a player with potential was identified, Gor Mahia officials would be dispatched to go and watch them. Schools matches are an especially good venue for identifying talent. During the 1980s, Musingu and Kakamega high school were the top football playing schools and matches pitting the two schools were always keenly watched by scouts from both Gor Mahia and AFC. Players like George Odembo "Nyangi" and Mike Otieno came from these schools and joined Gor Mahia soon after finishing school.
With this in mind, Gor Mahia must soon engage a network of scouts all over the country. Not all the best players will be from Nairobi Eastlands.
Hire qualified coaches.
Being a youth coach requires specific skills that are not typically found in regular coaches. A youth coach has to be adept at identifying potential. They then have to identify weaknesses and bad habits and work on them. An effective youth coach must also understand the psychology of a teenage player and be good at getting their message through. With all this in mind, it is important that the Gor Mahia youth coach receive appropriate training and receive the appropriate certification.
Gor Mahia Secretary General Chris Omondi has confirmed the appointment of former Zetech College FC Head Coach Maurice Onyango and old boy Zablon Pro Otieno as the Head Coach and Assistant coach of the Gor Youth team respectively. There has been no word yet on what kind of qualifications they have.
Judge a coach by his products
The goal of the Gor Mahia youth team should not be to win the Nairobi county league. Rather, the coaches should be judged based on how many high calibre players they produce. A typical example of a succesful youth coach was the manchester United youth coach whose youth scheme produced David Beckham, Paul Scholes, Gary Neville, Ryan Giggs and Nickey Butt, all of whom went on to win trophies with Manchester United. Winning the Junior FA cup was a feather in his cap but his real feat was producing such high calibre players.