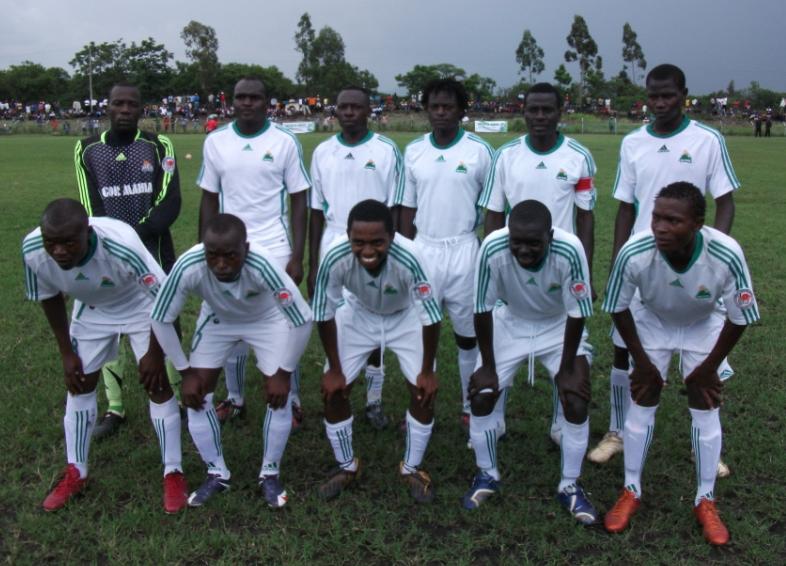 Gor Mahia first choice goalkeeper Jerim Onyango, who however has had a very good run this season, will be forgiven to be in a hurry to erase the memories of yesterday's match against Chemelil where he gifted the home team with  not even one but three goals.
The game started on a very high note with Ibrahim Kitawi blasting wide a clear chance after cleverly being put through by Duncan Owiti in the 2nd minute of the game. George Odhiambo could have made up for his team mate in the 16th minute had he done better with the ball after coolly collecting, with his chest, a pass from Francis Ochola before outpacing the defenders and releasing a fine shot which was parried over by the goalkeeper for a fruitless corner. Chemelil thereafter took command of the game by mastering their soggy field while the visitors were left struggling for the better part of the game.
It was not until the 35th minute when drama started. Jerim Onyango in his wisdom went high to collect a cross ball from a free kick after an infringement which left Nicholas Ochieng shown a yellow card, he dropped the ball and Milton Odera had the easiest time pocking in the opener into an empty net.
On resumption from the breather at 46th minute, Jerim Onyango was at it again. A very armless and feeble short went his way, instead of holding the ball firm; he chose to juggle with it. An oncoming Miltone Odera took advantage of this and bundled the ball home.
You will call it having a bad day in the office or a school boy mistake, Jerim Onyango was not yet done. He raced towards the corner flag to collect a goal kick bound ball. Instead of collecting this ball within his area, he fumbled with it and the ball ended up going out for a corner kick. The resultant kick found him flat footed and landed squarely in his net after a header by Wicklif Opondo in the 87th minute.
Former Chemelil coach and the current Technical Director at Gor mahia Zedekia Otieno heard it all from the home fans and I believe he will work overtime to redeem the dented image of this former soccer power house.
Meanwhile Gor Mahia NEC had taken an earlier opportunity to launch Kisumu Branch in a colorful ceremony held at Kisumu's railways club on Saturday night.
Report by Ronald N. Ngala.