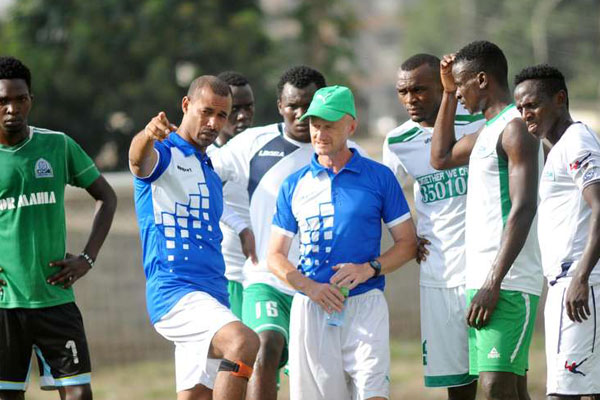 Gor Mahia chair Ambrose Rachier is a big fan of Gor Mahia tactician Jose Marcelo Ferreira aka Ze Maria.
"I have high regard for him and admire the fact that he has introduced new rules and laid down procedures that seek to instil team discipline and collective responsibility within the players and the technical bench. " said Rachier to the Standard.
Len Julians, the Brtitish tactician who coached Gor Mahia to four league titles (1983-1985 and 1991) was also a noted disciplinarian. But unlike Ze Maria who has a calm demeanor and has not lost his cool in public, Julians had a fiery temper, often giving players the "hair dryer " treatment akin to Sir Alex Ferguson.
Rachier also noted that Kogalo had many options to choose from and he is happy that the club settled on Ze Maria.
"When Frank Nuttall went missing, I asked a friend to get me a coach from Europe. As a club, we ended up with a number of options and at some point we were spoilt for choice since a number of coaches from as far as Romania, Italy, France, England and many other European countries applied."
Inter Milan and Arsenal
As a club, we discussed amongst members of the executive council and decided to hire a coach who will not only bring good results to the club, but also change the flair of Kenyan football. As such, we looked at some of the most successful teams in the English Premier League, La Liga and Bundesliga and the results showed that at almost every club, there was a coach with South American roots producing great results.
That is how we settled on Ze Maria because he had four major qualifications that none of the other coaches had. Ze Maria is young and able to communicate fluently in English. But most importantly, of all the applicants, Ze Maria was the best ex international with the best club football history. " continued Rachier.
As Rachier noted, Ze Maria had a succesful career as a player. Besides playing for the Brazil national team, he also played for top flight sides like Inter Milan in Italy and Flamengo in Brazil as an overlapping full back.
Len Julians also had a superb playing career featuring in the English top flight for Arsenal and Nottingham Foreast among other teams.
Inspiring and Developing Players
According to Rachier, every player looks forward to the training sessions; it is no longer a compulsory thing, but a game where every player wants to impress.
Skipper Musa Mohamed also indicated that all the players are keen to impress Ze Maria
"He is inspiring us, giving the team a lot of confidence and you see it on everyone because each player wants to have the ball," said Musa.
Ever since Ze Maria arrived, he has shown a keen interest in working with young players including members of the U19 team.
"He keeps telling me that his desire is to build players from the age groups stipulated by FIFA and that is why he has given younger members of the team like Amos Nondi, Eric Ouma Marcelo and Omino more playing time. We shall come up with youth structures in line with Ze Maria's demands and such will save us from all the agony of signing up foreign players. In Ze Maria, Gor will go places and win majors." said Ambrose Rachier.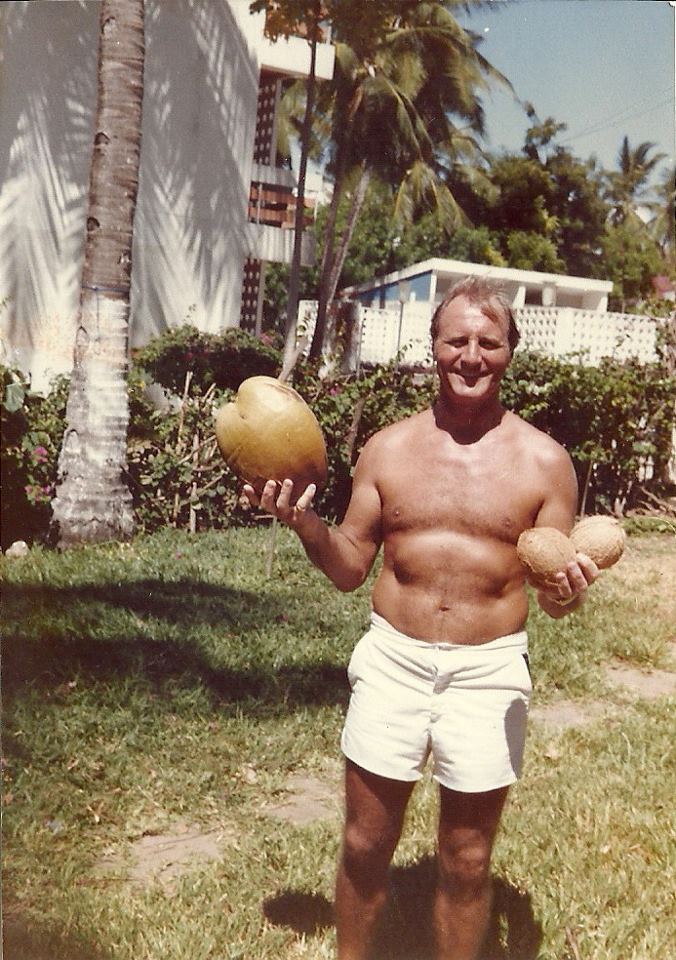 As fans will recall, Len Julians is perhaps the best player developer ever to step on a Kenyan training ground. The team he developed when he arrived in 1983, is the one that went on to win the Africa cup in 1987.
Players like Charles Otieno, Abbas Magongo, George Onyango "Fundi", Abdallah Shebe, Hezborn Omollo etc were all very young when they were given opportunities by Len Julians. He showed them the way and they became legends.
Julians himself played on the wing and under him, Gor Mahia produced a number of classy wingers including Sammy Onyango "Jogoo", Ben Oloo "Breakdance" as well as the Obwaka brothers.
A player like Eric Ouma "Marcelo" in particular stands to benefit since he plays the same position that Ze Maria played and thus he can learn from a true master.
In this regard, Ze Maria is a starke contrast to other coaches like Zdravko Logarusic and Bobby Williamson who showed little interest in developing young players.
Among the young players who have been given a chance by Ze maria is Amos Nondi, formerly of the Gor Mahia U19 team. The youngster is keen to earn a place in the starting line-up
"I am doing my best to impress the coach who has entrusted me with the chance and I will continue fighting in order to cement my position in the first team. Big thanks to my teammates and the technical bench for the support they have given me since I got promoted from the junior team because the environment has helped me settle fast." said Nondi to goal.com
Possession football aka "Tiki Taka"
Ze Maria's system emphasizes possession and passing as the best form of attack and defence. By keeping the ball away from the opposition for long periods, Kogalo can suffocate opposing teams. The system is very similar to the one that Len Julians deployed in the mid 1980s. Back then Gor Mahia were known for knocking the ball around very confidently and stringing together pass and after pass. Noted journalist Roy Gachuhi said in Action magazine that he once counted 20 passes that Gor Mahia completed in a derby match against AFC.