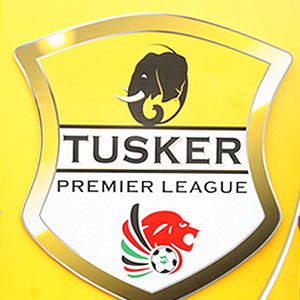 Football Kenya Federation have promoted 13 teams from the nationwide league to participate in the FKF run league.
FKF chairman Sam Nyamweya said the new teams would replace the 13 top clubs who refused to play in the new 18-team competition.
"The new clubs will meet on Monday to come up with the new fixtures to the new league, which will kick off next Wednesday," Nyamweya said.
The KPL however maintained that their own league will begin this weekend with all the 16 teams taking part – even though three of those teams have agreed to the rival fixture list too.
AFC to join FKF League ?
Other reports however indicate that AFC leopards and Muhoroni Youth have submitted a written request to FKF to be allowed to participate in the FKF league.
A report posted on goal.com says that a statement signed by Media Officer John Kariuki reveals that Ingwe and Muhoroni have written request to be included in FKF Premier League of 18-teams.
The statement read in part, "After Football Kenya Federation released list of clubs to take part in only sanctioned top tier league – FKF/PL – it was a beehive of activity at FKF Secretariat, with clubs in KPL requesting that they be allowed into legitimate league.
"First to troop back with a written request was AFC Leopards through Secretary George Aladwa as well as Muhoroni Youth. Most institutional clubs are also expected to shift their goal posts and jump into FKF/PL after their top management, who are their sponsors weighed their options of playing in an unsanctioned league.
"Football Kenya Federation has already informed its parent bodies Fifa/Caf on new composition of 2015 league and a communiqué will be issued before end of day today (Friday)."
But when reached for comment on whether they had written to FKF Ingwe secretary Aladwa told Goal, "We support an 18-team league but we are yet to officially write a letter to FKF. I am not the only official in AFC Leopards' and such a decision can only be made at a NEC meeting."
Minister Hassan Wario
Sports Minister Hassan Wario had earlier warned the two factions to reach an agreement by February 17 absence of which the government would take action. That date came and went with no government action. He has now warned that the government will not tolerate parallel leagues. But it remains to be seen what he can do. The last time there were parallel leagues in Kenya, the sports minister at the time forbid one faction from using government stadia.
Update: AFC deny joining FKF league
An updated report on goal.com now suggests that AFC have not joined the FKF league.
But in a shift rejoinder, Ingwe have denied they are part of FKF league and will instead feature in KPL league that kicks-off on Saturday. "On behalf of AFC Leopards I deny writting any letter to FKF about FKF/KPL stand-off. Our position and confirmation as a club about 2015 league will be communicated by Allan Kasavuli, club chairman." says the statement.
Kasavauli has been in the neogiating team along with Ambrose Rachier of Gor Mahia, Elly Kalekwa of Sofapaka and Jack Oguda of KPL. It appears an FKF official released a deceptive statement.
This kind of stalemate however is not good for the game and needs to be resolved one way or another.