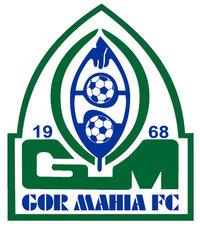 Various fans, branch chairmen and officials have expressed
Additional Reporting courtesy of the Nation
Chairmen of Gor Mahia's branches on Monday issued a 30-day ultimatum to the current leadership to either hold club elections or vacate office.
The branches' chairmen also stated that they were not involved in the making of a draft constitution that was presented to the public two weeks ago.
Fifteen branch chairmen led by Kondele's Hezron Okoth expressed concerns about the current leadership's reluctance to call for elections before demanding that the process be held by the end of next month.
"We have explored so many other channels but to no success and that is why we have come out to the media. Elections in this club were supposed to be held in February, but up to now nobody has called for the annual general meeting.
"We received a notice for a special general meeting last week only for it to be postponed without explanation."
Addressing the matter, the club's secretary-general Ronald Ngala said that elections would be held in due time.
He refuted the claim that the officials were deliberately delaying the process for selfish reasons.