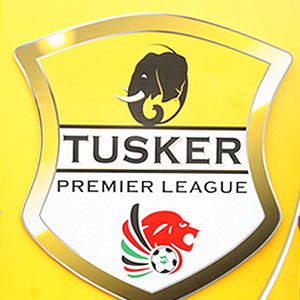 Muhoroni coach Francis Baraza for his part is now blaming the referees for supposedly favouring Gor Mahia. He is also channeling Chemelil coach Mike Mururi who said last year that Gor Mahia struggle at continental level supposedly because referees favour them.
"Today, the referee was biased towards Gor Mahia. He gave them every advantage and even that goal came after Ali Abondo had handled the ball. It clearly shows they are being favoured, no wonder they struggle at the continental level." said a bitter Baraza.
He should blame himself however. One of the cardinal rules of football that a coach should  impart to his players is that players must always wait for the whistle. If a group of players stop playing because they saw a handball then concede a goal, they have only themselves to blame. Referees do not have additional eyes on the side of their head nor on the back of their head. This means they will miss some calls. A team that stops playing therefore has itself to blame as well as the coach.
Everyone knows that the Standard of refereeing has been low in the KPL this season. Even Gor Mahia have been victimized by poor officiating. A coach who does not prepare his team for this can only blame himself.
Last season, coach Mururi of Chemelil was running his mouth about referees helping Gor Mahia only for his side to lose 3-1 to Gor Mahia in March of this year. His new excuse at the time was that his side had not played competitive matches.
Baraza should be gracious and admit that he lost to a better team who despite not being at their best, maintained a level of teamwork and discipline needed to .
As for Gor Mahia's struggles at continental level, it is silly to suggest that they are because local referees help them. In fact such statements from Baraza and Mururi betray a hint of jealousy and bitterness. Gor Mahia's struggles at continental level have more to do with the fact that the team is always re-assembled every December and January due to mass departures and arrivals. The lack of cohesion in the playing unit due to players not used to playing with each other has a negative impact on Gor Mahia and other Kenyan clubs.  In any case none of the other Kenyan teams have done much better than Gor Mahia of late. Sofapaka were bundled out by Platinum FC of Zimbabwe in the preliminary round. At least Gor Mahia made it to the first round.