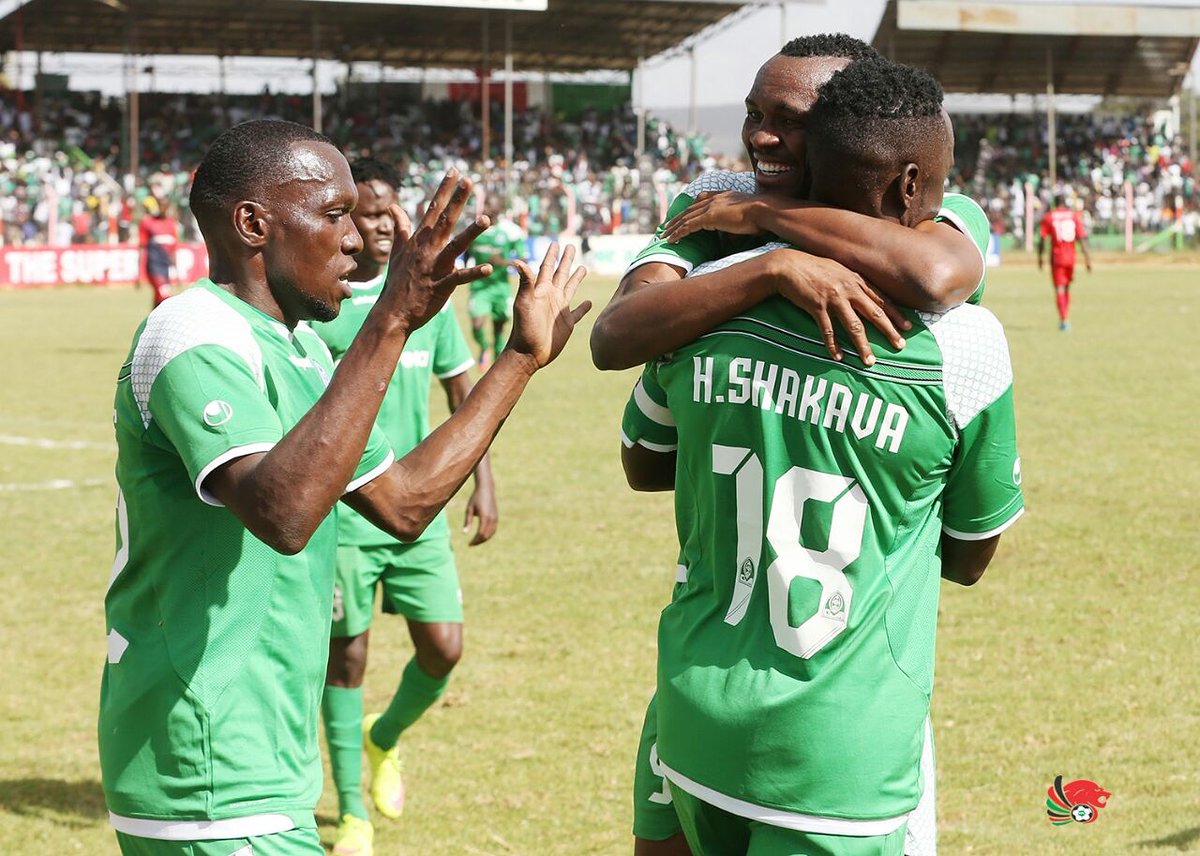 Given the most recent history, Gor Mahia face daunting task against Esperance when the two sides face off at Machakos on Wednesday. Gor Mahia will certainly be under no illusions when the two sides meet. Esperance is a side of vast pedigree. They have reached the group stage of the Champions league in almost every season since 1999. They have won the tournament twice and reached the final four times.
What makes Esperance great is their tactical and technical ability. They have a very high level of fitness which enables them to press for ninety minutes and place opponents under constant pressure thus forcing mistakes. When they force those mistakes, they are very good at converting turnover into lightning quick attacks. Their players make very precise passes. Their attackers make excellent runs and are adept at beating offside traps. Their shots are precise and they rarely miss chances. When they shoot, there is always an attacker ready to pounce on the rebound. And this is how they destroyed Kogalo in 2014. With their ability to beat offside traps, Gor Mahia will need a highly discplined line and they will need speed in central defence.
As mentioned above Esperance score numerous goals via precise defence splitting passes to well placed runners. Therefore the Gor mahia defensive midfielders such as Wendo and Mieno could be the key as they must reduce the supply of such passes.
However the Gor Mahia side of 2018 is much better than the side that lost 8-2 to Esperance in 2014. To begin with, Dylan Kerr is a tactically adept coach who has shown an ability to study teams and prepare his side. Gor Mahia of 2018 is far more experienced. The players are calmer under pressure.
The Kogalo attack in early 2014 was blunt in large part because Sserunkuma, Blackberry, Oboya and Rama Salim had not played any games together and thus had no understanding and no cohesion. Their attack was bereft of ideas. It primarily consisted of sending long balls to Sserunkuma in the hope that he would find space and beat defenders with his footspeed. This was derisevely referred to as the "Patia Sserunkuma" tactic which worked in KPL but fell flat because Esperance easily dealt with the long balls and the predictable tactic. Furthermore, sending long balls to Sserunkuma was folly because he was short of stature and could not outjump anyone. Gor Mahia's attack has shown a lot more variety since 2014 and the cohesion between Blackberry, Kagere and Tuyisenge is much better.
In defence Shakava is far more mature than he was in 2014 when the defence was also disjointed. However the defence where Kerr will need to work overtime to come up with a winning formula given the departure of Musa Mohamed and injuries to Nizigiyimana and Wellington Ochieng. And in attack, the strikers will be made to understand that Esperance rarely make mistakes and thus finishing must be sharp. One area that Esperance has been struggling of late is their inability to defend set-pieces, something Kerr has shown that he can exploit.
In 2014, Gor Mahia conceded three goals to defensive and goalkeeping blunders. This is unlikely to be repeated in 2018. Boniface Oluoch cannot afford to be non-chalant against those very clever Esperance attackers as they will have studied him and know his shenanigans. He must clear his lines immediately.
Esperance were eliminated by Al Merreikh of Sudan in the 2015 Champions and were almost eliminated by Horoya of Guinea in 2017. With the right tactical approach.
Key Players to watch
These are the key players that Gor Mahia must prepare for
Franck Kom
A highly expewrienced defensive midfielder who has played for the Cameroun national team as well as stints in the Bundesliga and made almost 100 appearances for Etoile de Sahel including champions league matches. He will be key in the Esperance tactic of applying high pressure and converting turnovers into quick attacks.
Taha Khennissi
The bearded striker is the current top scorer in the Tunisian league. He is your prototypical North African clinical finisher. His goals primarily come from using his wit to beat offside traps and his finishes are very precise. He is 183 cm tall and very good at finishing with his head. He is a very good passer as well. He will be counted on to score for Tunisia at the 2018 world cup.
Ghailene Chaalali
This midfielder is fond of shooting from long range. He has a rocket launcher in his right foot and will beat you with a long range bomb if you allow him space. He times his tackles well and he is very speedy. So when he wins a tackle, he immediately sets of a counter-attack. His is also in the Tunisian national team.
Khalil Chemmam
A vastly experienced left back who has played for the Tunisia national team since 2008 and has played for clubs in Portugal. He is fond of sliding tackles, something that the speedy Kevin Omondi can exploit to win penalties.
Anice Badri
The Tunisian national team attacker was born in France and grew up in Lyon. He is a brilliant passer and will be the key supplier of passes to Khenissi. He is adept at shielding defenders, drawing in multiple defenders and releasing precise passes to his fellow attackers. he is also adept at running at defenders and will flop at the slightest touch this drawing penalties.