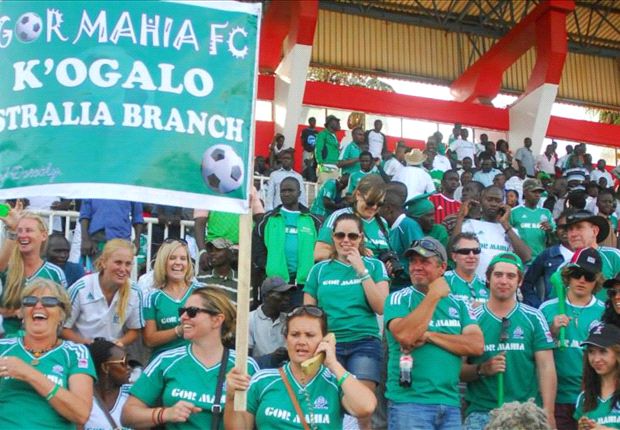 A section of Gor Mahia branch officials were due to stage a demonstration on Friday. According to goal.com, the branch officials held a press briefing in Nairobi. The club members led by their branch officials said that the demonstration will begin at Tom Mboya monument and end at the offices of the club chairman Ambrose Rachier in Upperhill where they intend to petition him with their concerns.
We have therefore, resolved as Gor Mahia branches that we will stage demonstrations within Nairobi town to the offices of the current chairman Ambrose Rachier and the patron's offices in order to bring to his attention concerns and the going-ons at the club.
We reiterate that we will not relent in our efforts to have credible, free and fair elections and plans are afoot to start parallel manual registration of genuine Gor Mahia fans." said Dan Quinch, the secretary general of Thika branch.
The branch members are accusing the EC of trying to rig themselves back into office by using the online registration process.
"Gor Mahia office led by the chairman is forcing down the so called online registration without conducting voter education to our members on how the system works. The branches don't feature anywhere despite having been paying Sh10, 000 annual subscription to the very office." said Carilus Onyango, the chairperson of the branches council.
They further stated that the hefty membership fee (Ksh 500) is also a ploy to hinder real fans from registering as members,
"We are also worried that this process opens up our elections to everyone including those, who are not genuine fans of the club." they continued.
Rachier dismisses concerns
Chairman Ambrose Rachier for his part has said that the concerns have no basis.
"We had planned for everything and our members are already registering well. The elections date had been set and it is high time aspirants started serious campaigns." he said to goal.com
Ngala: We will not go to court
Meanwhile Ronald Ngala has explained why the club will not go to court to fight the IDCC ruling that deducted three points from the club thus costing them the league title.
"As a club we are not going to court; that is the position from the club officially. When we were docked points, we explored all available options for appeal and legal redress, so after failing we had to live with the ruling. If anyone is going to court then that is not the position of the club despite the fact that we feel the decision was too harsh on the team," he said according to supersport.com.
2016 will be remembered as the year when a fan action literally cost the club the title.