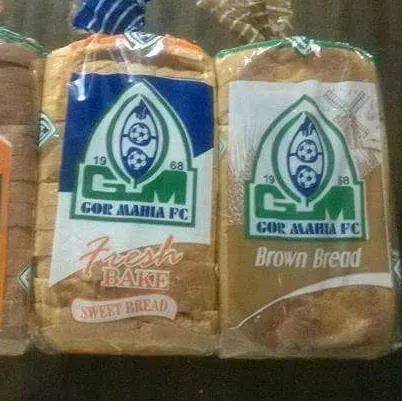 The much vaunted Gor Mahia bread has finally been launched. ODM leader Raila Odinga officially launched the bread in Kisumu City.
"As you know Gor Mahia have had no sponsors and I was in India to talk to the India Chamber of Commerce and Industry, they wanted to know where they can invest and help provide jobs to our youths," said Raila Odinga. "I met there my friend Srinivasa Reddy of Good Bread Kenya and they showed their interest to partner with Gor Mahia and that is why we are here today to launch Gor Mahia Bread."said Raila to the Standard.
Raila, who was in India last month, said after meeting Indian Businessmen, he pitched for them to help the club and he was happy to have secured one immediately.
Raila stated that he also wants AFC Leopards to get stronger in order to strengthen Kenya football.
"I also want AFC leopards to get stronger so that we can have a quality league. I believe we have talent in our country that can equal that of Messi, Ronaldo or Sanchez. We should help get these players out and provide them the platform to showcase their talent. "But lack of sponsorship has forced us to think outside the box and we want our players be paid well just like their friends in Europe," said Raila.
Mr. Reddy said their company, which operates in the Nyanza, Western and Rift Valley regions, will start producing Gor Mahia Bread and urged fans to embrace it. He urged fans to support the initiative.
"Please the more you buy it the better for your club. We intend to sell over 140,000 breads daily. That in a month will translate to over Sh4 million that will go towards the club. "We want to do business and you will help us get this amount to the club," he said.
Gor Mahia Vice Chairman John Pesa said Nairobi area will also be incorporated soon to help widen the market scope, targeting areas where the clubs fan base is. "We expect the figures to increase depending on the market response. We have 27 players and we are struggling to pay their salaries and allowances," said Pesa.
For Gor Mahia fans, this is yet another opportunity to support the club. This is especially true for those fans who for whatever reason cannot make it to the stadium.
If this initiative is succesful, there will be other companies that will come forward to do business with Gor Mahia. If the project fails to reach its target, Mr. Reddy and his group will promptly pull the plug.