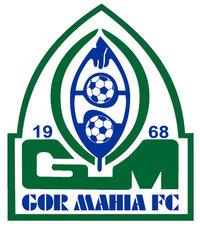 The Gor Mahia executive committee has upped the ante again. In an unprecented move, the club has announced that aspirants for the Chairmanship position will have to pay a fee of Ksh 150,000. This according to Citizen Sports.
According to a press release signed by the board chairman, Retired Justice Nicholas Ombija on Tuesday, candidates for plum positions of the senior vice-chairman, first vice-chairman, second vice-chairman and Secretary General will fork Ksh75,000 each.
Organising Secretary and Treasurer aspirants will pay Ksh50,000 with the charges for deputy SG, assistant SG, assistant Organising Secretary and assistant treasurer attracting a fee of Ksh25,000 apiece.
The steep fees are sure to raise hackles among aspirants many of whom are already crying foul over what they perceive as the current office holders attempts to hold onto their positions.
The press release goes further ti state that members of the club interested in vying for positions should collect forms at the club secretariat in Nairobi between Wednesday and Saturday at 12:00pm local time (+3GMT) and will be required to posses Kenya Revenue Authority Compliance Certificate and Certificate of Good Conduct from police.
"All candidates desirous of offering themselves for election are requirements of Leaders and Integrity of the Constitution of Kenya," the statement read.
The Nomination Papers should be returned by November 30 and the Board will publish the verified Voter's Register will be published on December 1.
"The Board wishes to reiterate its commitment to delivering free, fair and transparent election and calls for co-operation for club members," the communication stressed.
The notice to convoke the election was published on Sunday with the recruitment of members and collection of fees elapsing a day later.