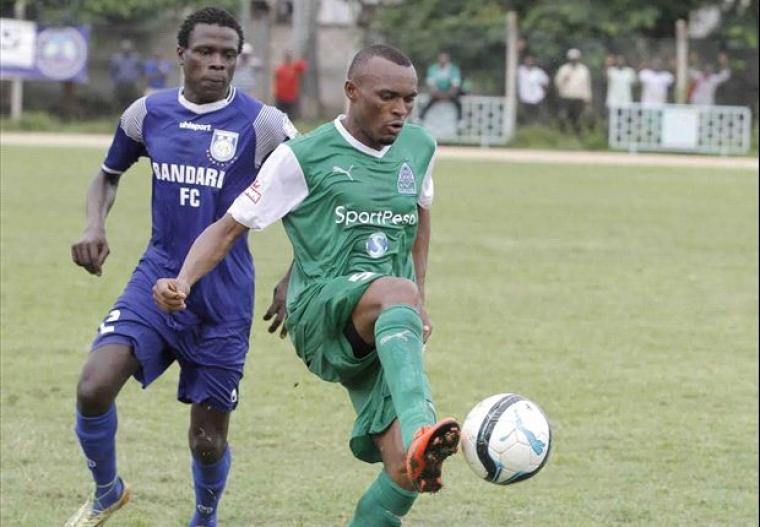 Gor Mahia are in Mombasa to take on Bandari in thir 23rd match of the 2018 Kenya Premier League season. They will be looking to make amends for dropping points against Nakumatt on Saturday. Gor Mahia need to avoid any further slip up as it could lead to a downward spiral as they negotiate  packed August schedule.
Coach Dylan Kerr admitted that his side was below par whereas Nakumatt played their best game of the season.
"I did not want to see that equalizer and cannot blame my goalkeeper for the mistake. He (Odhoji) put up a great show with three amazing saves in the first half but honestly speaking, we deserved to get nothing to say the least the missed chances and poor decisions by my players in good areas." Kerr said to goal.com
Bandari too will come all guns blazing as they seek to gain notoriety as the team that broke Gor Mahia's unbeaten record. Not only are Gor Mahia playing a difficult schedule, but they are playing against highly motivated opponents.
New Bandari coach Bernard Mwalala promises to come up with a strategy to take advantage of Gor Mahia's fatigue.
"We know the strength of our opponents and we are also aware that fatigue has taken toll on them following a congested season and we will seek to take advantage of the situation," he said to the Nation.
Mwalala, a former Kenya international, envisions nothing short of victory.
"We are going for nothing short of a win today and have prepared well for the match. It will therefore be either a win for us or a loss for Gor Mahia," he concluded.
Gor Mahia will have to contend with former players Bernard Odhiambo who will be highly motivated as well as Shaban Kenga who is trying to revive his once promising career.
Kogalo has had a good record against Bandari lately. They won the last match between these two sides 2-0 on March 3. In the second leg of the 2017 season, Gor Mahia trounced Bandari 3-1.