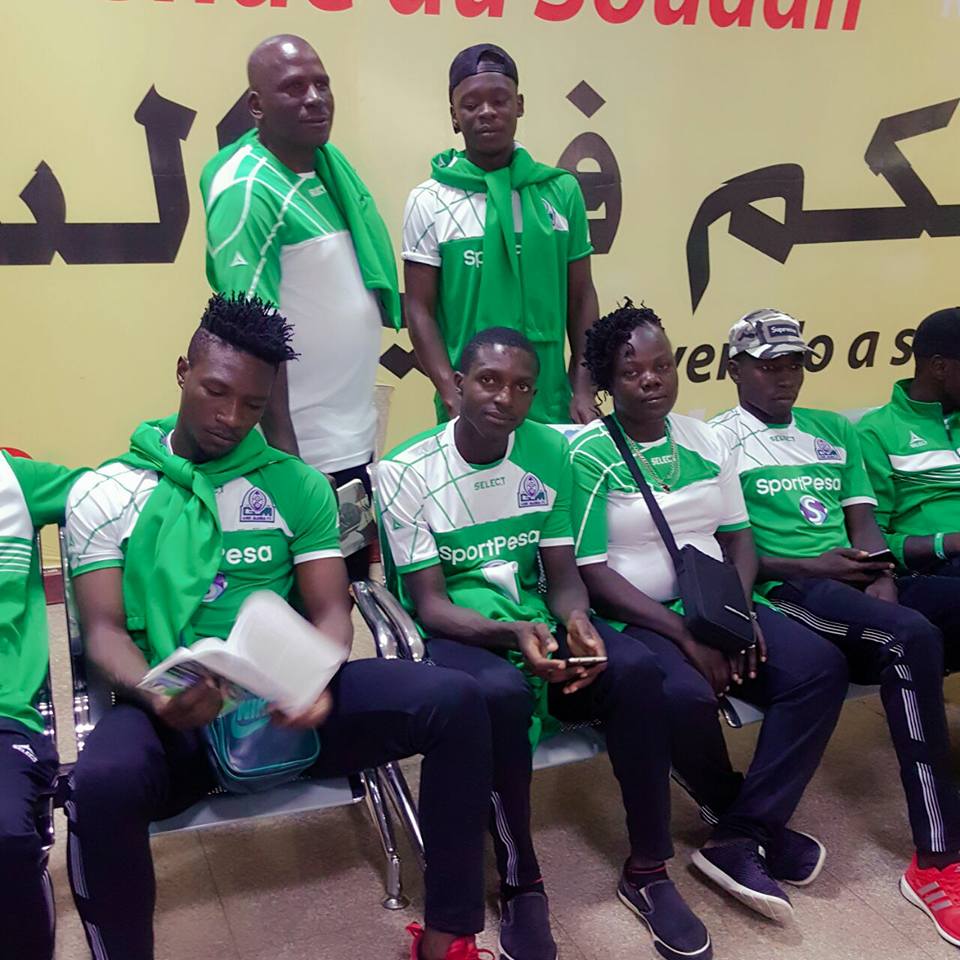 In a lengthy post in her social media, Gor Mahia's organizing secretary Judith Nyangi has accused treasurer Sally Bolo of missapropriating and misusing funds.
Below is her message:
Dear Kogalo diehards,when you elected me you trusted and believed in me and that's why I got the most votes.As the Ogoi matron I used to put things on the table and would at times tell the chairman point blank when there was a problem. You elected me to streamline and expose any rot .The treasurer had been misusing club money the way she wants.In our last EC meeting we resolved that after our home match no payments will be made at the stadium until after the cash is banked and payments approved by EC but as you can see the same trend was repeated.You saw in form 34A the same abnormalities.
Secondly she has been colluding with this other cartel called Aduda to deduct player's cash without the knowledge of the EC.Mike Simiyu was paid 15k less last month and repeatedly this month. The chairman ordered the treasurer to immediately pay the boy his full arrears which up to now nothing has been done.
As the organising secretary ,my work on the match day is to attend prematch and organise everything from police,stewards public address ambulance ballboys etc.This doesn't happen am always told by Sally eti Aduda has done.
On our last match,I was to be in kisumu by Friday to hype the match thru roadshow and radio stations passed by EC.On that Friday is when i received 10k from Sally. I arrived in kisumu Friday 9pm.While in kisumu everything had been arranged by the above cartels,mine was to enter the stadia Russia area and enjoy my boys play.
When I asked for money for roadshow sally told me that the money is normally sent to Harvey Mangla is this true and when did you take my position?
Money is being misused left right and center until now players have not been paid several training allowances plus winning bonuses and as a result yesterday there was no training.
As you can remember during our sofapaka match in meru.It was passed by the EC that I travel a day before and do hotel arrangements for the team.While I was there,Sally insisted that there was a hotel she had settled on.Kumbe this other big cartel Moses Libamba was in the deal. The hotel was exactly like Sabina joy with a bar down and rooms upstairs and plenty of malightskin.I disqualified the hotel and settled on another one.When the players arrived in Meru the driver was directed to take the players to the Sabina joy.The players refused to sleep there and were transferred to the hotel I chose at 10pm.Somebody can do anything at the expense of players to make money. What followed? Tulinyeshewa mabao kwelikweli!
The above are just a few examples.
On the issue of form 34A and Bonface Osano brought forward alikubali and the club will pay Kariobangi sharks 59k.
Am ready for impeachment!
When contacted Sally Bolo declined to comment
She has been colluding with the other cartel (sic) to deduct the player's cash (salaries) without the knowledge of the Executive Committee. Mike Simiyu was paid Sh15,000 less last month and repeatedly this month. The chairman ordered the treasurer to immediately pay the boy's full arrears which up to know hasn't been done.
Gor Mahia players stage go-slow
Meanwhile reports from Gor Mahia camp suggest that the players are on a go slow due to unpaid training allowances. Many players did not show up for training this week.
Aside from that, the club has yet to settle the arrears owed to Camp Toyoyo. And a few weeks back, Kariobangi Sharks accused Gor Mahia of under-stating the gate collection figures.
Additional reporting from the Nation
Gor Mahia coach Dylan Kerr has pleaded with the club's management "to respect the players" ahead of Thursday afternoon's SportPesa Premier League match against Chemelil Sugar in Kisumu.
The Englishman spoke on Wednesday moments after his players refused to train in protest over delayed payment of match winning bonuses and training allowances going back five matches.
The stand-off between players and the club's management comes just a week after the team was locked out of their Camp Toyoyo training base in Nairobi for failing to pay for using the facility.
"These off-the-pitch issues have nothing to do with me. All I can do is urge the players to respect the club and the club to do likewise," Kerr said.
Club chairman Ambrose Rachier said Gor is facing financial challenges occasioned by unavailability of stadiums in Nairobi, and the abrupt withdrawal of Castle Lager and SuperSport as the club's sponsors and league's broadcast sponsor earlier this year.
He denied reports of go-slow at the team camp.
Related Content
"Our grants from KPL have reduced by half after SportPesa pulled out, and gate collection has reduced by upto 80 per cent as we play all our matches outside Nairobi," he said.
"And to add to that, our monthly grants from the Kenyan Premier League have reduced by half after SuperSport pulled out. We are really struggling."
The Nyayo and Kasarani stadiums in the capital have been shut down for government commissioned renovations in readiness for next year's Africa Nations Championship football tournament.
So is the City stadium, which was banned by football authorities from hosting league assignments owing to its dilapidated state.