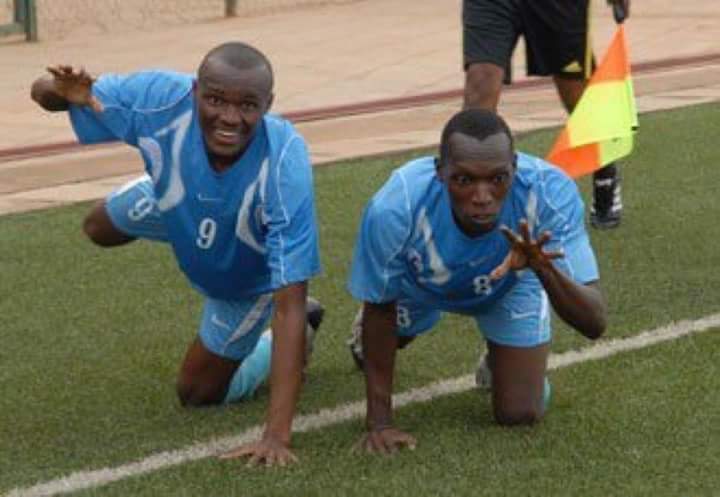 Jacob Ghost Mulee, one of the most experienced coaches in Kenya thinks that the Rwandese pair of Jacque Tuyisenge and Meddie Kagere cannot play together.  Mulee who is now one of the pre-eminent football analysts in the country, thinks the duo are too similar and play in the same position.
"It is clear that currently the partnership between Kagere and Tuyisenge is not working because most of the time, both are playing in the same position. They both want to score and as a matter of fact, no one is playing as second fiddle to the other in terms of creating goals. Something needs to be done right away," Mulee told goal.com.
Mulee who was Harambee stars coach they last time they qualified for the Africa Nations cup (2004) has suggested that one should come on as a substitute.
"Well if I was the coach, I will start with Tuyisenge and Kagere comes in as a substitute. It is a hard decision but what can you do as a coach? You have to make difficult decisions." he continued
However there have been numerous situations where two Alpha strikers were on the field at the same time and formed a formidable partnership. Look back to 2015 with Olunga, Kagere and Abondo. All three were eager to score goals but had no difficulty sharing the ball.
What is needed here is for coach Ze Maria to find a way for the two to partner together and try out this combination in friendly matches. However sometimes it take a long time before two strikers can gain an understanding.