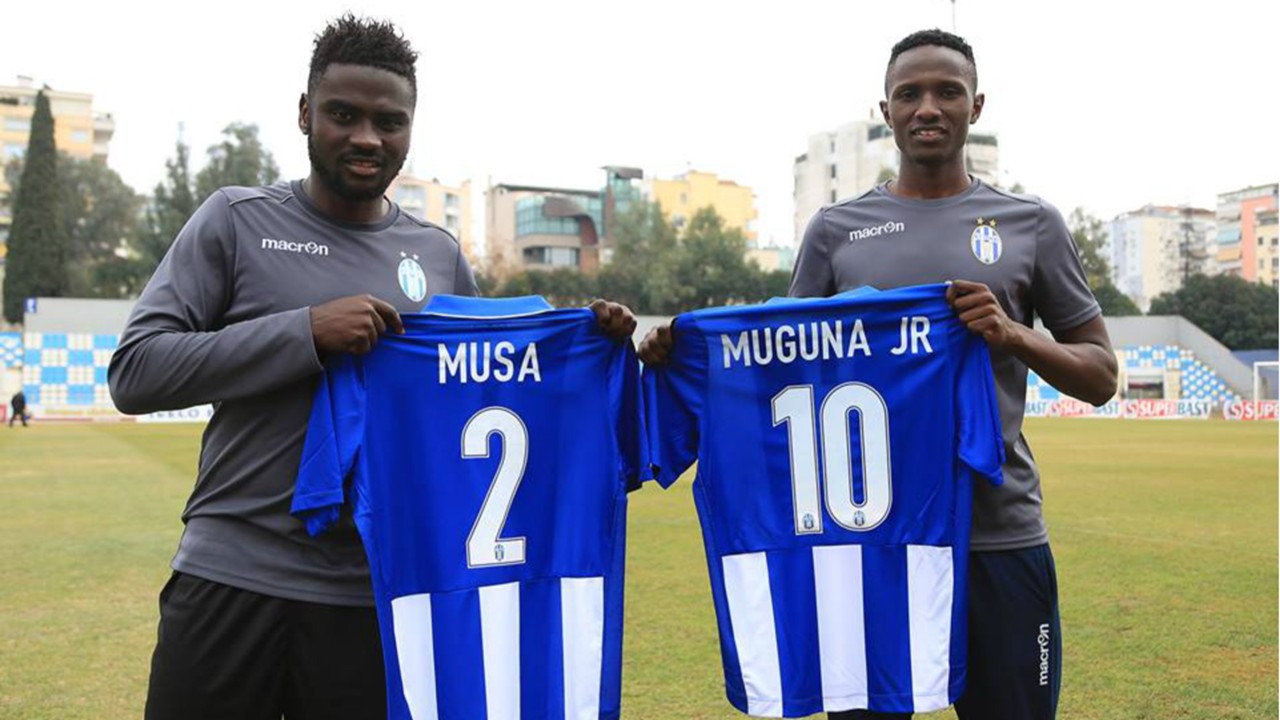 Former Gor Mahia skipper Musa Mohamed  has terminated his contract with KF Tirana.  Mohamed along with Kenneth Muguna left to join the side which now plays in the second tier of Albania. KF Tirana is coached by former Kogalo coach Ze Maria who was eager to snap up some of his former players. But Mohamed was unable to adapt to his new home according to coach Ze Maria.
"It is quite unfortunate that we have lost him (Mohammed), he is a talented player and we hoped he could help us hit our objectives.
"However things have not gone according to plan, he has failed to adapt to life in this place, making him uncomfortable.
"He did not like the food here, and money was also an issue that was not sorted, I think he was homesick and we had no option but allow him to leave." said Ze maria
Musa had been a long serving player for Kogalo, having joined in 2010. He played for 7 seasons. Then in December he left the club to attend trials in Turkey. He then proceeded to Albania to link up with Ze Maria and another former Gor Mahia ace Kenneth Muguna who had joined a short while earlier. They were soon joined by yet another former Gor Mahia player, Eric "Marcelo" Ouma whose stint in the republic of Georgia ended. Marcelo is now on loan to another second tier Albanian side.