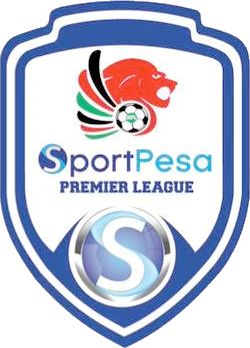 Gor Mahia organizing secretary Ronald Ngala has expressed dissapointment that the Kenya Premier League has not increaed the prize money for the KPL Top 8.  Since 2011 the winners have received Ksh 1 million.
"Playing the tournament is now becoming a burden to us because we have to spend money preparing the team. Granted, KPL subsidises some of our costs, but it still does not make economic sense," he said. "It is disappointing the money has remained constant for all those years. There ought to be an annual increase of about Sh1 million. That would have made sense." said Ngala to the Standard.
Ngala said by taking part in the tournament, his club actually helps KPL to make money, since the league company retains the gate collections."What will happen when we don't take part or when we are eliminated in the first round?" continued Ngala.
But KPL's Chairman of Finance Committee George Odhiambo defended the company, saying they can only pay what they have. "It is unfair to compare ourselves with the PSL without looking at what they get in terms of sponsorship and what we have. The fact is we can't pay what we don't have, but we need to start from somewhere," he said.
For winning the Kenya Premier League, Gor Mahia will   receive Ksh 4.5 million. Should they win the GoTV shield, they would collect another Ksh 2.5 million, bringing the total to Ksh 7.5 million.
The winner of the Tanzanian league receives the equivalent of Ksh 3.81 million. But the winner of the South African League receives a whopping Ksh 80 million !
In August of this season, the KPL signed a new sponsorship deal with Sportpesa that is worth Ksh 80 million per year.
Nuttall keen on retaining Walusimbi
>Gor Mahia coach Frank Nuttall wants to see Ugandan international Godfrey Walusimbi retained by the club. Walusimbi's contract ends at the end of this year. The club has not initiated any talks to renew his contract. Some reports on social media suggested that Walusimbi put some of his household items on sale.
"Personally I want Walusimbi here at the club. I am very happy with him. He is a top player and one that has contributed immensely to the success of the club, during my time here and I am very happy to have him.  I know that there is a contract situation that needs to be solved but all I can say is that I am happy with him and would like him to stay. The club will look at his situation and I believe something will be agreed between the two sides," said Nuttall to supersport.
Walusimbi's all round brilliant play has been instrumental in the club's successful league campaigns. He has scored goals and provided timely assists. Most notable were the two goals he scored that sunk Bandari 2-0 in Mombasa. His understanding of the game and tactical astuteness makes him a valuable player for Frank Nuttall.