Speaking after the dramatic 3-2 win over SoNy Sugar, Gor Mahia coach Hassan Oktay praised his side for twice coming from behind to win a difficult match. Oktay says it is because he has instilled patience in his team. Thus the team does not panic when down.
"As a team, we've learnt to be patient and fight to the last minute of any game. That was our weapon," he said, adding that,".
Oktay also said the ability to rotate players and play them out of position has helped reduce fatigue.
"I've also trained my players to be flexible in their positions, that's why you could see a bit of reshuffling against Sony Sugar."
Oliech: Home game is crucial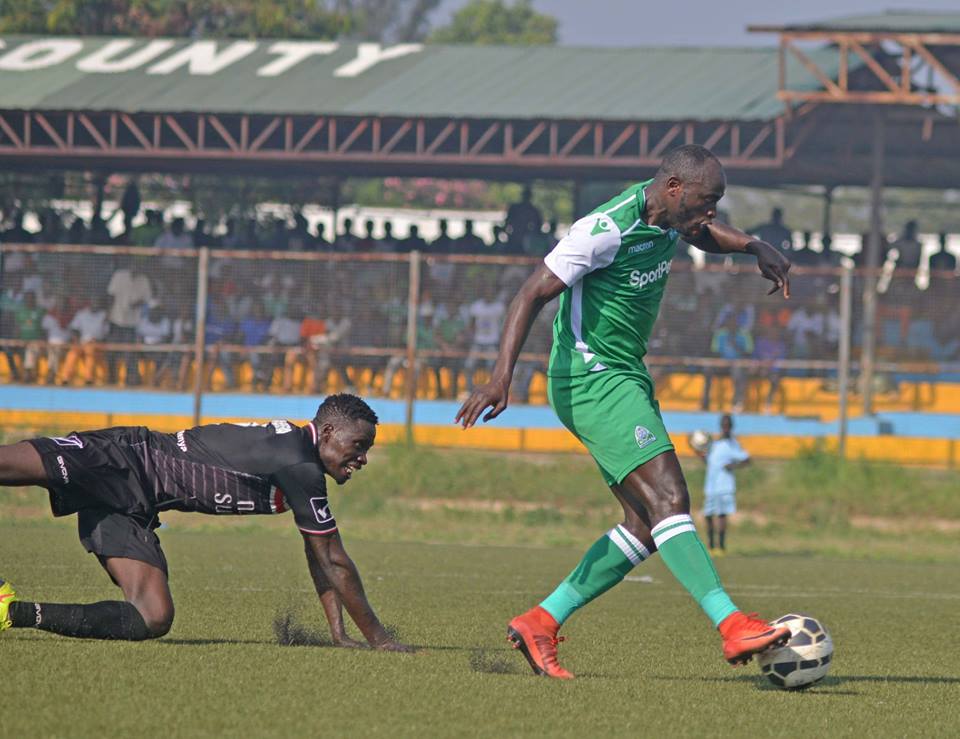 Dennis Oliech for his part is adamant that Gor Mahia must make use of home field advantage in order to enhance their chances of advancing.
"It is a tough game but we need to ensure we finish the job in the first leg. We need to win and win by a big margin to make the return tie easier for us," Oliech said to CAF online.
Oliech is also hungry for a title which he has not won in a long time.
"My focus now is on helping Gor Mahia win the league. Personally, I want to win a trophy because it has been so long since that happened. The last time I won a title was in 2010 when we won the CECAFA Senior Challenge Cup in Mwanza with Harambee Stars. I want that feeling all over again," Oliech said.
Oliech is still focused on his target of scoring 25 goals which he set for himself at the start of the season.
"I know I can do it because if you play in a team with good supply, finishing is never a problem," the forward further stated.
His other stated goal was to play in AFCON 2019. He has however chosen not to focus on that goal now.
"But at the moment, I am not thinking about AFCON or getting into the team. First, I want to do well for my club and help us achieve the goals that we want to earn especially winning the league," the forward stated.
Aside from scoring, Oliech has been a perfect example for younger players to follow.
"He is one of my best players and I am happy to have him. Dennis is a great footballer, a great professional with a lot of positive attitude and I wish to see him at AFCON," said coach Hassan Oktay
Coach Zico: We win in difficult conditions.
Assistant coach Zedekiah Otieno has lauded the team for winning matches despite a crowded schedule that left little time for training.
"It's not easy what this players have done winning under extremely difficult circumstances, barely training. They know what they will achieve will be historic and they have remained focused. We are happy now but we focus on the next game. We are Gor we set standards," said assistant coach Zedekiah Otieno.
Jerim Onyango proud of the players
Former Gor Mahia skipper Jerim Onyango is proud that his former side has scaled to much greater heights than it did during his time.
"They have come from far, really very far and as a former player and now a big fan I can only say I am proud of them. The fan optimism is now very high and they have to understand that they carry expectations of millions of them going into that match," Onyango told goal.com
Jerry "Jagoal" as he was popularly known, joined Kogalo when the club was a mid-table team. His moment of glory came in 2014 when he saved a penalty in regulation time and two penalties during the shootout to lift Kogalo past US Bitam.
Jerim re-iterated the importance of a home win due to the difficulty of winning away from home.
"If we can manage a win at home or say, score two goals and avoid conceding, then I can say that we will be ready to go and frustrate RS Berkane at their own turf. We all know how it can be tough to play away after failing to pick a win and goals at home, so I urge the team to make sure that they get a good result in the first leg." he told goal.com
Despite playing without several key players, Jerim believes that those given a chance will acquit themselves well.
"On suspension, I feel that can be a blessing in disguise because the players who will play instead, can grab the opportunity and show what they can offer," he said.
RS Berkane unimpressive
While Gor Mahia have gone on a winning spree, their Moroccan opponents have been sub par in the Moroccan league. They are in 9th place. Their last match was a 1-1 draw against 10th placed Khouribiga. That was on April 1.
They have had several matches postponed. Prior to that, they lost 1-0 to 4th placed Hassania Agadir on March 17.
However they will be encouraged by trhe fact that their continental form has been a lot better than their domestic form.