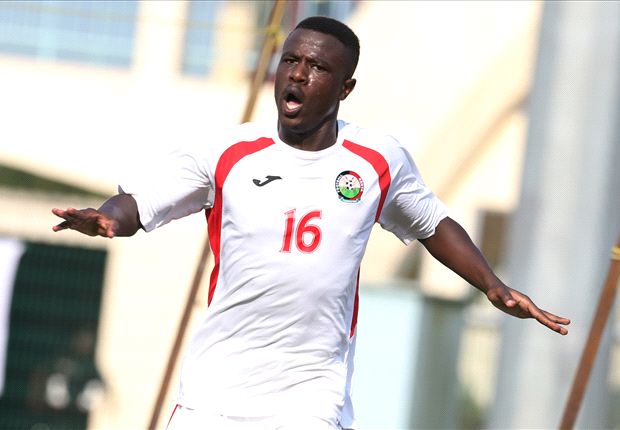 It is highly likely that Gor Mahia will not have new signing Paul Were available for the second leg of the 2015 Kenya Premier League because his International
Transfer certificate was not obtained on time. In fact Gor Mahia have yet to obtain the ITC.
According to goal.com, Were will likely stay inactive for six months.
"His application for an International Transfer Certificate (ITC) was lodged late making him ineligible to play in Kenya. If he wants he can go to Tanzania where the transfer window has just opened,"
Some of this confusion likely stems from the fact that his former South African club declined to release him even after they declared that his services would no longer be needed. South African teams have shown a strain of vindictiveness given their recent treatment of Kevin Omondi.
But Gor Mahia officials were still hopeful of acquiring the document. "We are hoping that it will come soon and make it possible for him to feature for Gor Mahia," said club's Deputy Secretary General Ronald Ngala.
Ngala further went on to say that the FKF is now appealing directly to FIFA to clear Were for action in Kenya.
"The matter is now being handled by FIFA's Players Status Committee who will either decide to give him (Were) a provisional ITC or decline to issue him with one." said Ngala to capital sport.
"If they say no, that means he will not be eligible to play in Kenya but can play in South Africa since the transfer window is still open. Amazulu indicated they would release him but they delayed issuing him the letter which they did on June 26,"
"He (Were) also took time in making up his mind before we applied for the ITC that required his approval,". Ngala continued.
What is not immediately clear is what Gor Mahia contractually owes Were should he be unable to play. Were is currently training with Kogalo.
Were was seen as one of the biggest signings of the June transfer season. His pace down the flanks and ability to score from difficult angles is the stuff of nightmares for many defenders.
In 2013 Gor Mahia fell afoul of FIFA due to what was considered an irregular transfer of Patrick Oboya.