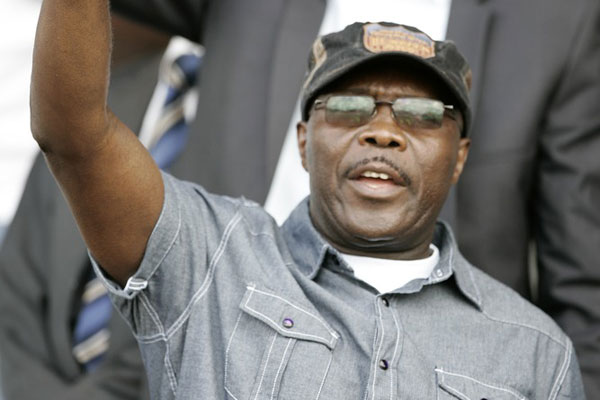 Gor Mahia Chairman Ambrose Rachier has announced that coach Bobby Williamson has resigned as of the end of August and that Gor Mahia is in search of a new coach.
"Now that Williamson will leave the club after regional Cecafa Kagame Cup championships in Rwanda, we have no choice but to start looking for his replacement." said Rachier to goal.com
This is a stark contrast to what we heard from other club officials. In fact it appears the club officials are contradicting each other. Bobby Williamson himself said he was still committed to Gor Mahia and that FKF would have to request permission from the club to handle national team duties. Secreyary general Chris Omondi said "What I can confirm is that talks have been on-going but nothing has been agreed yet."
Rachier indicated that financial constraints will hinder them from signing a top tier coach. ""We have received a lot of interest from several coaches but we are afraid we may not get a top coach due to financial demands they may put on us," Rachier told goal.com on Thursday.
There are reports that the club may entice former coach Zedekiah 'Zico' Otieno to come back. Former AFC Leopards' coach Luc Eymael has also expressed interest in the job.
As much as some fans are unhappy with Williamson for various reasons such as not winning the mashemeji derby, he deserves credit for steering Gor Mahia to the top of the table even despite all the financial constraints and player departures that have plagued the club. Williamson deserves credit and it is incredible that the club would let him go right in the middle of the league campaign. With Harambee stars having been eliminated from AFCON 2015, there are hardly any other tournaments to keep Williamson busy. The only logical reason Gor Mahia would let Williamson go at such a crucial moment is the precarious financial situation now bedeviling the club.
However Jerim Onyango has averred that the departure of Williamson will not affect the club. "I don't think his going should affect our title challenge. We will maintain a positive attitude and keep doing what he taught us to do." said Jerim to goal.com
He however admitted that the playing unit will miss Williamson.
"Since he joined the squad, he has been like a father figure to all of us and we will miss this."
He added: "I strongly believe that Williamson will succeed with Harambee Stars just like he did at Gor Mahia. This is why Football Kenya Federation settled on him." continued Jerim.