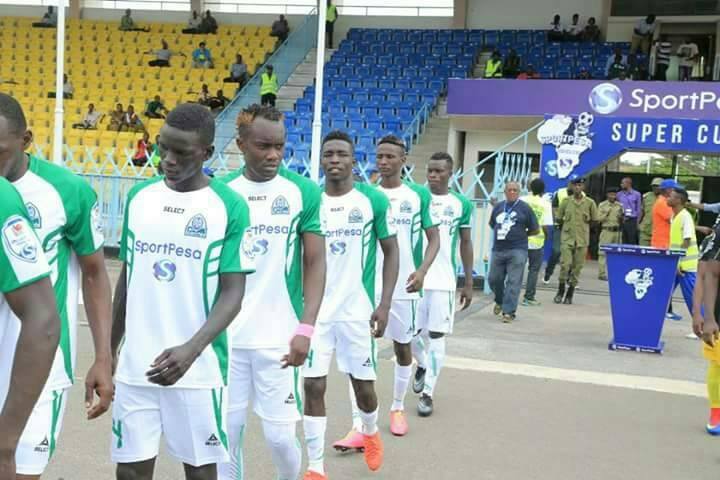 Sportpesa CEO Ronald Karauri says that his company is considering various options including resuming sponsorship for certain federations and teams.
Additional Reporting from the Nation
Could SportPesa be about to make an about-turn and resume funding sports activities in the country?
This seems likely to be the case, with the giant gaming firm's chief executive officer Ronald Karauri telling Nation Sport Wednesday that he will be seeking "solutions" to crises that followed his firm's decision to abandon Sh600 million worth of sponsorship deals this past week.
"We are frantically looking for solutions, I feel bad bringing the teams to this level and then just leaving them. I am in talks with some government officials for a way forward and hopefully all will be well soon," he said.
SOFTENED HIS STANCE
When terminating the deals with among other, Football Kenya Federation, Kenya Premier League, Kenya Rugby Union, Gor Mahia, AFC Leopards and Nakuru All Stars, Karauri argued his firm was unable to pay the increased taxes slapped on gaming firms by government at the start of this year, and remain with enough to pump in the millions worth of sponsorship deals
But then, with government and rival betting firms warming up to the idea of replacing SportPesa in the past few days, it seems Karauri has either softened his stance, or stumbled on extra funds.
Nation Sport understands representatives from SportPesa have been in talks with officials from Gor Mahia and Leopards in the past few days.
The agenda of these meetings, we understand, revolved around the possibility of renewing the sponsorship.
The two teams have cumulatively received about Sh100 million from SportPesa each year for the past two years.
On his part, Sports Principal Secretary Kirimi Kaberia confirms that the government is keen to take over from SportPesa in funding Kenyan sports.
"They (SportPesa) might have pulled out but there will be no crisis," he said.
"We met with representatives from the affected federations and requested them to present their budgets which we will look at on a case by case basis."