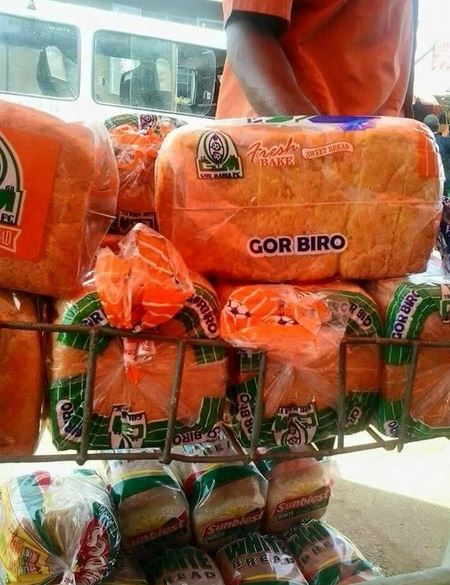 Gor Mahia bread is already a best seller. According to a report on capitalfm.co.ke, the bread has been selling 130,000 loaves per day since it was launched. Club official Ronald Ngala told Capital Sport the novel sponsorship deal in local football is pushing 130,000 pieces.
"This is the way to go and the selling is going up as we speak we are getting Sh130, 000 per day so there is a possibility for the figures to rise up to Sh200, 000 a day. The company is set to spread its supply to Nairobi but at the moment it's only available in Western Kenya and it's doing very great." said Ngala to capital FM
Ngala mentioned that the club is still seeking other sponsors.
"We are still in talks with other potential sponsors but I can say we are heading on the right direction. We are set to launch the player's welfare and Sacco," he continued
To stem misappropriation of funds; Gor will be conducting monthly audit before the 10th of every month the Ngala added.
That is good news for Gor Mahia fans who are always concerned about misapropriation of funds. Nothing would derail the enthusiasm of fans buying bread than reports suggesting the funds are being misused.
Secondly the club will now have to watch out for pirates. In 2010, Gor Mahia introduced jerseys branded with the club's name. The project was initially succesful until pirates started to sell fake jerseys. And before you know it, fans were only buying fake jerseys since they came cheaper.  And now there are reports of club stewards peddling fake tickets during the Gor Mahia – Sofapaka match.
Another area of concern is price gouging. There are already reports of the bread selling for Ksh 50 in Homa Bay instead of the proposed price of Ksh 38. There are stories of a supplier in Umoja who managed to get some of the bread and is selling at Ksh 50. Back in the Mid 1990s, Gor Mahia introduced ball point pens branded with the phrase "I support Gor Mahia". Some of the vendors outside the stadium brazenly sold them for twice the proposed price.
And as mentioned before, if this project is succesful, there could be room for other projects including milk, soda or maize flour. Soon a person could stock his kitchen with Gor Mahia branded products.