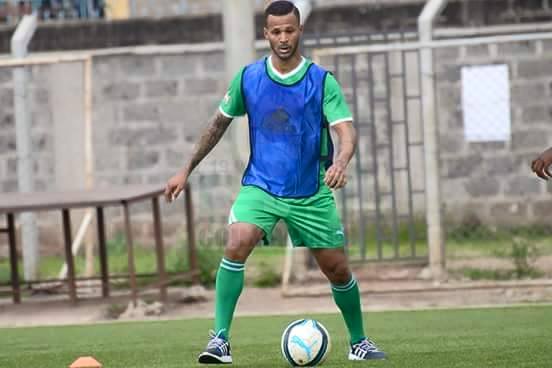 Brazilian striker Thiago Lima da Silva has jetted out and is headed back home after failing to impress the Gor Mahia technical staff.
The much touted striker left fans who watched his training session unimpressed from the first time he stepped on the field. Opinions did not shift when he appeared in a friendly against Naivas.
An official confirmed to goal.com that Da Lima has indeed left.
"It is quite unfortunate, but it is true, the club has opted against signing him because he is not what we expected. He has failed to impress the coaches from day one, and that is why he is leaving. It means we will go for another striker.
While some media outlets are ridiculing Gor Mahia for creating yet another Brazilian fiasco, the club has not done anything wrong. It is prudent for a club to conduct trials of a player as well as fitness tests during the transfer window while leaving enough time to sign alternate players. Such was the case with Giovanni Rodriguez Bissolli in 2011 and now Da Silva.
Meanwhile Meddie Kagere has indeed jetted back into the country to discuss returning to the club he left in December.
However Gor Mahia coach Ze Maria appears unwilling to bring Kagere back.
"I know Kagere was here and he did well but I do not believe in déjà vu. We do not have guarantee that he will shine like he did in his first stint," the coach told Daily Nation.
However the club EC is pushing for Kagere to return.
"It's true we are interested in resigning him. He is here and we will see how talks progress." said Ronald Ngala