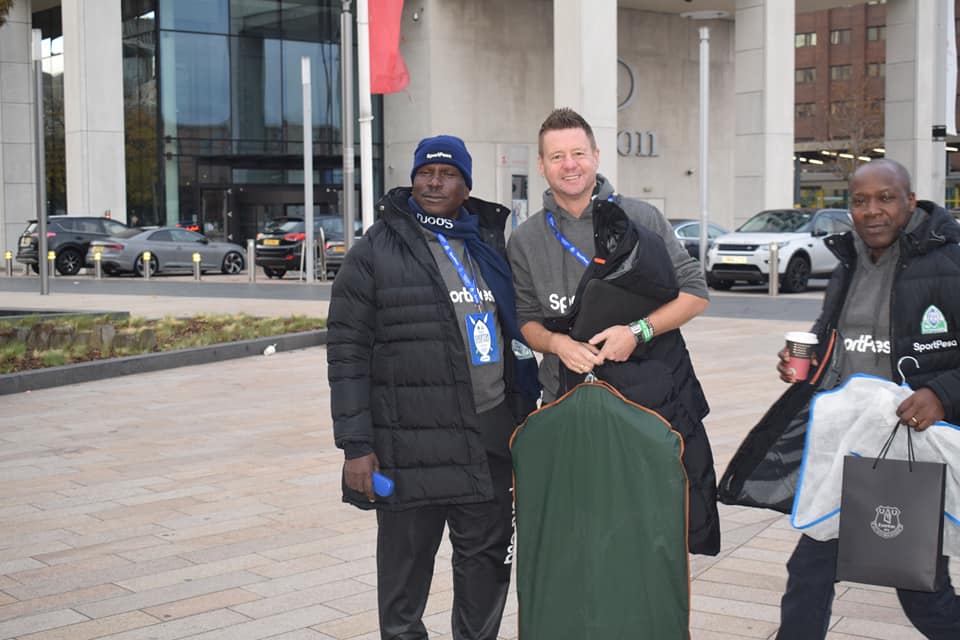 Dylan Kerr appeared a happy man as he walked around the city and mingled with fans. However there may have been frustrations that he did not reveal to fans prior to leaving. A report on futaa.com offers details as to why coach Dylan Kerr felt compelled to leave Gor Mahia
Story from futaa.com
Dylan Kerr's resignation as Gor Mahia's coach on Thursday 15th November shocked the K'Ogalo faithful. But what really pushed the Briton to the edge?
Futaa has unearthed shocking revelations of Kerr's tribulations at Gor Mahia that played a big part in his resignation despite his notable achievements since joining the 17-time Kenyan Premier League champions in 2017.
According to sources, a number of issues ranging from salary arrears and poor living conditions forced out the coach who had very quickly become a fan favorite of the Green Army.
Salary arrears
The club had failed to pay Dylan Kerr even a single cent for four months and there was no hope by the time he left. Close sources indicate that the Briton was going through a rough patch financially and a lack of water and electricity at his Kileleshwa apartment due to rent arrears was a testament to that.
The lack of water in his house forced him to take showers in a swimming pool around the area.
Judith Nyangi, a vocal club official took to Facebook to pour her frustrations at the club saying, "Kerr is the only coach who could have persevered at Gor Mahia, imagine a coach staying in a house without electricity and water and having to shower in a swimming pool coz of rent arrears. Fans must protect this brand at all means."
The Briton was a regular visitor at a Kibanda in Kilimani near Yaya Centre, not because he liked it but because his pockets could not allow him to have a proper meal at a proper place.
A fan who was a close friend of the coach and whose identity we cannot reveal due to security reasons told us, "Dylan Kerr was spending Ksh 150 on lunch eating Ugali and Matumbo at a Kibanda near Yaya."
In fact, things were so tough for the coach to the point he could not buy a new phone after losing the one he was using to thugs. It took the efforts of two unnamed players to pull resources and get him a new one.
Transport
As petty as it might sound, Gor had transformed their coach into a trekking machine, by the time of his departure, Dylan Kerr did not have a car of his own or one provided by the club making his movements to and from training a difficult journey – most times, the 51-year-old was forced to trek from Kileleshwa to camp Toyoyo for training.
The close relationship with former Ingwe coach
Kerr's close relationship with former AFC Leopards coach Rodolfo Zapata and newly appointed Sofapaka coach Melis Medo might also have played a role in his departure.
The two were being taken good care of by their respective clubs and that left the Briton wondering why his club was treating him badly.
The Brit will go down in history as one of the most successful Gor Mahia coaches ever having won the Kenya Premier League in his debut season and defending the title the following year. Kerr will also take credit for guiding K'Ogalo back to continental football.