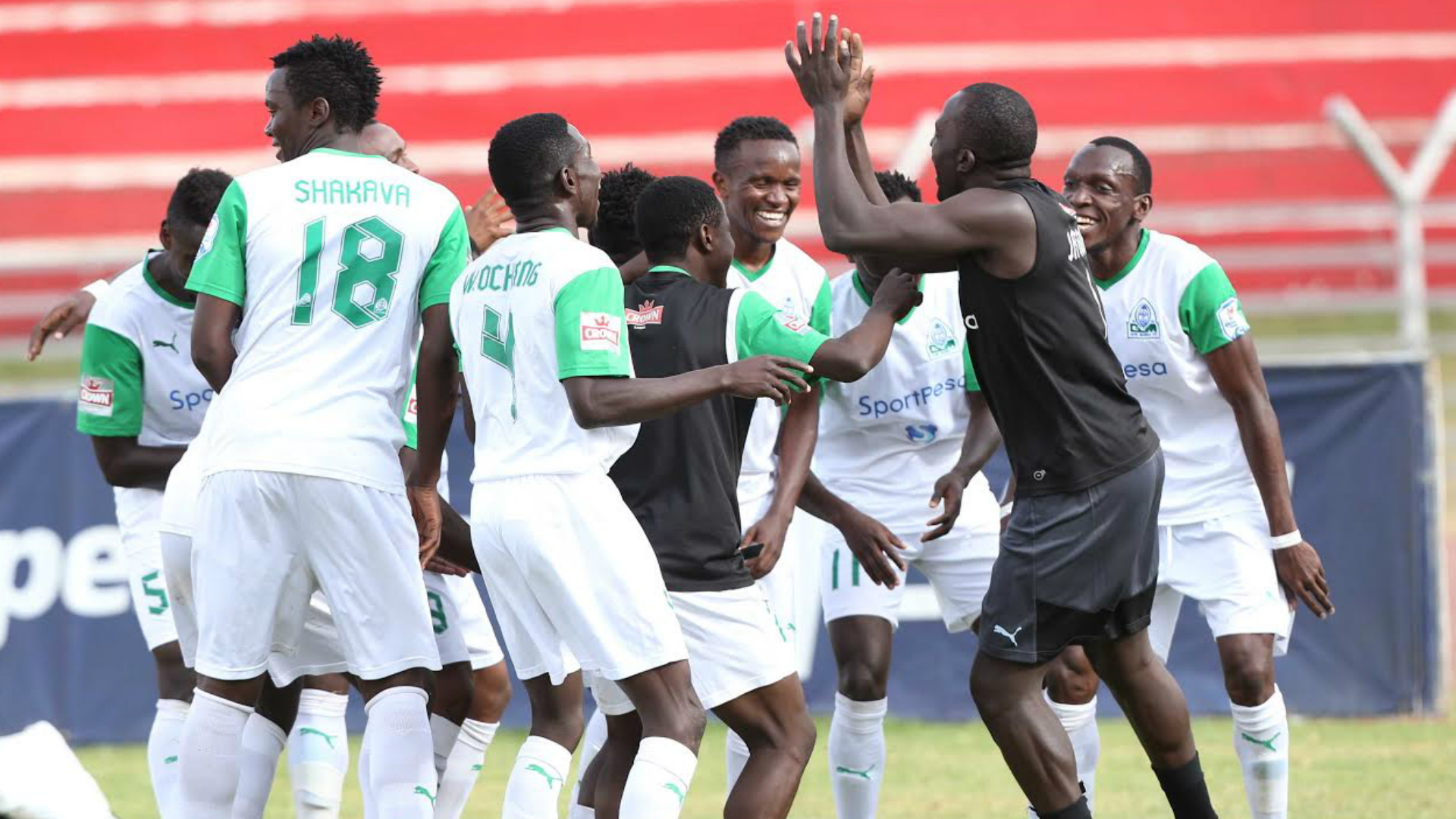 Gor Mahia coach Ze Maria was more relieved than elated as he addressed the media after Saturday's 3-1 win over Chemelil Sugar at Nyayo Stadium.
"I'm happy with the result because that's our spirit; the champion' spirit. We have to think like this is Gor Mahia, we have to try to win all the time. All my players played well today (Saturday) and I thank them for that." he said to the media.
Francis Baraza, the Chemelil coach who saw his four game winning streak come to a screeching halt blamed bad luck for the loss.
"We made some few mistakes in the game. In fact, we got so many chances but we did not work on them as required but generally we played very well. We will now work on the noted weak points ahead of the next match," Baraza told Goal.com.
Aside from playing like a champion spirit as Ze Maria described, there are plenty of positives for Gor Mahia fans to pick out from this game: Francis Kahata had a whale of a game. First he scored from a superbly taken free-kick reminiscent of the one he scored against Vincent Enyeama and Nigeria in Calabar. Kahata also played crucial roles in the 2nd and 3rd goals. His probing defence splitting passes found Tuyisenge who in turn found open players with well placed passes. Tuyisenge ended with two assists on the day showing that he can contribute even he does not score.
Amos Nondi is growing in stature and could soon end up as one of the best engine-room players in the country. He showed poise, brilliant ball control and an ability to place in the right spot to score.
And with Tusker stumbling, Gor Mahia are now five points behind Tusker with a game in hand.
One issue of note is the low attendance. This can be attributed to the return of the English premier league and the recent poor results of the team. The club has its work cut out to bring back the fans. But a few more good results will be a good start.