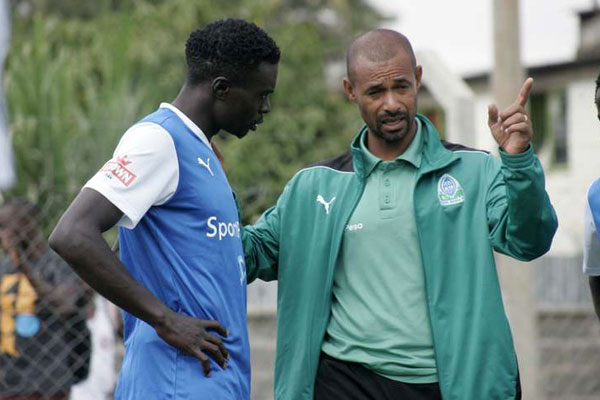 Beleagured coach Ze Maria has not given up on winning the 2016 Kenya Premier League is vowing to beat Tusker to the title against all odds.
"We promise to win the title for our fans. I promise because that's my mentality. I never play to lose and I put this into the hearts of my players and they think like me, fight like me. We fight for the club," a confident Ze Maria said to Capital Sports
The Brazilian tactician thinks Gor Mahia were the better side against Muhoroni but were just unlucky.
"Losing the top 8 was tough because we forced Muhoroni to play in their half. They scored the only opportunity they created because of our mistakes. Winning the league is important for our club and supporters and that's our principal target," said Ze Maria to capital sport.
Finishing has been a serious problem for Kogalo in the second half of the league and the coaching staff has not found a solution. Rwandese talismen Kagere and Tuyisenge have only scored one goal each in the second leg.
Gor Mahia take on Western Stima today