Gor Mahia FC offices at Nyayo national stadium, formally been shut down. According to a report posted on goal.com, Gor Mahia owes the stadium Ksh 4.6 million in rent arrears. Gor Mahia have not been fulfilling their rent obligations. Yet a source told goal that the stadium management has been lenient with the club.
"They owe us Sh4.6m accrued from the last time we signed a lease with them. The lease was signed in August 1, 2011, and they are required to pay Sh85, 000 a month but the main problem was that they have not been paying rent as per the agreement." said the source.
The source further went on to say that the club has been very haphazard in the manner in which they handle the issue.
"Sometimes they go for eight months without paying and when we push them, they issue a cheque of Sh200, 000 and sometimes Sh50, 000. They have been defaulting and now you can see the end result. The arrears are now in excess and a solution must be found before it gets even worse." continued the source.
Gor Mahia will only be allowed back into the office once the arrears are settled.
We can only negotiate with them if they pay the arrears in full. We have been patient enough and the only way we can get them to pay maybe is by denying them access to the office and that is what we did last week…closing the offices."
This fiasco brings into sharp relief the fact that though this club was formed in 1968, it is still run in a very amateurish manner. Other teams across with a similar history across Africa are far more advanced. Most have their own officers e.g. the Tanzanian giants Yanga and Simba,
Most have their own training grounds like the Adako Jarchie training ground that is owned by Asante Kotoko. Some even have their own stadia such as the spectacular TP Mazembe stadium in Lubumbashi, Katanga in the Democtratic republic of Congo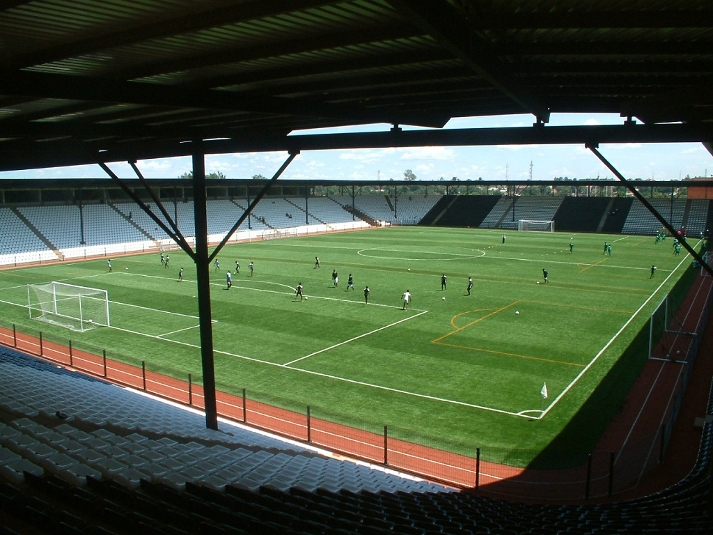 Gor Mahia still pays hefty amounts to rent training grounds and offices. They also lose a significant amount of the gate collections to each stadium they play in. When the players need gym facilities, they typically rent the Mathare United gym facilities.
Yet two decades ago, the then President Daniel arap Moi gave Gor Mahia a piece of prime land first at Kasarani then at Embakassi.
And how does one explain the fact that the club has almost a dozen officials and still does not have the presence of mind to pay the rent on time?