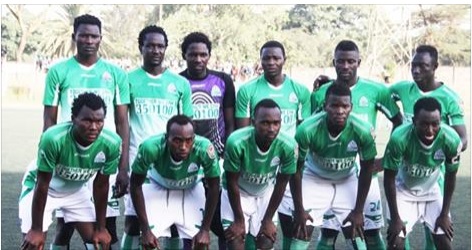 The planned tour of Uganda which was to serve as a build-up tour for the Africa Champions League has been canceled as confirmed by club official Ronald Ngala.
We are not financially stable. "We had planned to go to Uganda because we hoped to get some funds but we have not until now so we have no option but to stay around. Maybe the other option could have been to invite them here but they too are in a position similar to ours so they are not able to travel Nairobi." said Ngala to goal.com
This sudden turn of events calls into question a number of things. Ngala now says the club is not financially stable yet they have recently spent significantly on several players from overseas, some of whom were signed without trials or medicals. Also the club has of late not been pushing the 35010 MPESA project or membership, leaving some fans to believe that the club has another income source or was anticipating an income source. It also leaves fans wondering if Gor Mahia has set aside funds to host CNaPs of Madagascar in two weeks time. One would hope that they were not basing it on anticipated revenue streams that they have now realized will not materialize.
 Rematch with Power Dynamos
Instead, Gor Mahia will play Power Dynamos of Zambia again according to Ronald Ngala.
"We are finalizing preparations as we want to play Dynamos again on Saturday, out first match was an eye opener and we want to play  them again as part of our preparations for the new season" said Ngala to futaa.com
Its an immediate opportunity for the club to assuage fan fears and for some of the players who put on a listless display against the Zambians last weekend to redeem themselves. Its also an opportunity for fans to see if Nuttall can correct the errors committed by players last weekend.