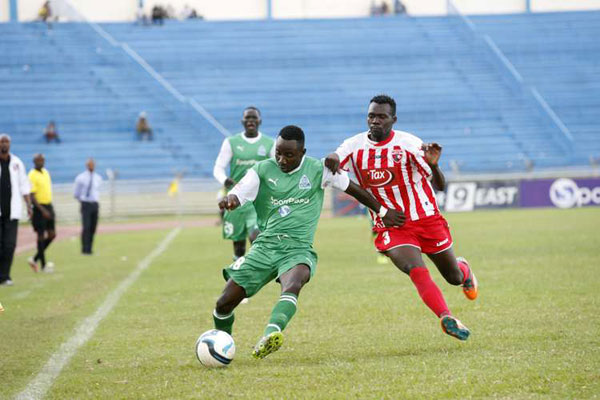 Gor Mahia coach Ze Maria has said the team played well but poor finishing was the team's undoing against Ushuru FC on Sunday
"The first half was impressive because we had many scoring chances but we have to be more aggressive inside the box more than this" he said according to futaa.com
Ushuru did not make things any easier as they packed the bus on Sunday.
"We have to work on scoring where we struggled a lot in the match but today [Sunday] our opponents came here only to defend hence the nature of the result," Ze Maria added.
Indeed this year Gor Mahia have had acute difficulty scoring when Jacque Tuyisenge is not on the field. The coach was asked whether the team misses the Rwandese striker. He responded by saying the club cannot be dependent on one player.
"Tuyisenge is out yes but I think it's not important to discuss that now. I have many players that I can use and we saw in the match against Ushuru that we created some opportunities, which is what we want to improve in the coming matches," he said to supersport.com
Gor Mahia's best chance came when they were awarded a penalty when Jacob Keli was fouled in the box. The confident Keli stepped forward to take the kick. But his purely executed penalty was saved by Shaban Odhoji in the Ushuru goal. Keli later apologized to fans who trolled his social media pages with harsh criticisms.
"I'm more disappointed than the fans. I feel sorry but I'm not so worried because I have been in such a situation before and know that I can put things straight," he said
Its good to see Keli still confident. Fans should rally around Keli instead of bombarding him with criticism. Gor Mahia will need Keli tio return to the form that saw him lead the scoring charts in 2013. The club cannot be dependent on one injury prone player.