The High Court has extended orders stopping the Kenyan Premier League Limited from organising league matches till next week.
The ruling was supposed to be made on Tuesday. It was then postponed to Thursday whereupon FKF and KPL were ordered to sit down and negotiate.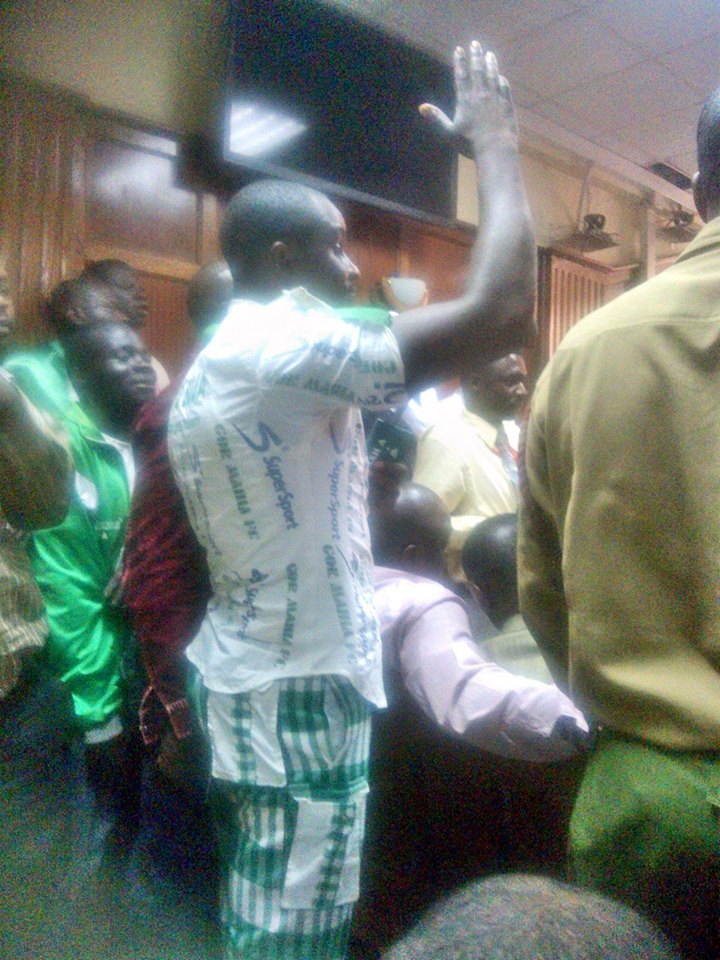 Lady Justice Roselyn Aburili on Thursday said that the orders granted by Justice Mbogholi Msagha on February 20, will remain in force until March 13 when a ruling will be made on whether certain KPL officials are in contempt of the said court order. This according to the Daily Nation.
The orders had been granted in an application filed by FKF who alleged that KPL, Kenya Football Referees Association (KFRA) and Sports Kenya, had approved a parallel premier league.
"The World Governing Body Fifa has warned that if Kenya runs a parallel league, the country shall be banned from participating in regional, continental and international football," FKF had said in their court papers.
Perhaps the court is not aware that KPL was sanctioned to run the league in 2003 and again in 2006  because the league being run by KFF was too shambolic, prone to corruption and had too many boardroom decisions.
Seven KPL games were however played on the first week of the competition. Two FKF league matches were also played.
FKF, through its lawyer Eric Mutua, urged the judge to protect the dignity of the court by having the officials committed to civil jail for six months. He said they had served the order but it was adamantly ignored.
"This court should be firm on any person who disregards orders," pleaded Mr Mutua.
KPL officials, through lawyers Geoffrey Obura and Ben Akech, told the court they were never served with the court order.
Mr Obura added that the said order was also ambiguous since it stopped KPL from organising parallel league matches yet it has been the body responsible for organising league matches since 2003.
"KPL has been organising league matches since 2003, a fact which has also been recognized by FKF. It is therefore unclear which league matches are parallel according to this court order," explained Mr Obura.
The continued stalemate leaves KPL teams in a difficult spot since most of their revenue comes from gate collections, TV revenue from Supersport and the league sponsorship from Tusker, none of which will be forthcoming.
Meanwhile, former FKF officials Sammy Shollei and Dan Shikanda will on Friday know whether they will be enjoined in the case after the court makes a ruling on the matter.
The duo had been suspended for six years by FKF for taking an issue to court in contravention of FIFA statutes. It is ironic however that the very same FKF that suspended them has now taken KPL to court.
Gor Mahia take on Ulinzi Stars
Gor Mahia will play Ulinzi Stars on Saturday March 7 and the City Stadium. The friendly against the military side will be used to prepare for the Africa champions league tie against AC Leopards of Congo. Ulinzi coach Robert Matano will use the match to test the young players he recruited during the transfer window.
"The friendly will be important to us. We have just trained a few days after returning from Madagascar and given there will be no league match, I think we need a friendly with a top KPL team to prepare for the next match," said coach Nuttall to supersport.com
According to information posted on the club site, the tickets are Ksh.500 for VIP tickets and Ks.200 for terraces. The match will kick off at 1500 hrs.