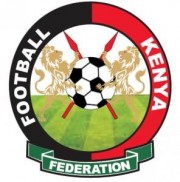 FKF chair Sam Nyamweya has concurred with Tusker coach Francis Kimanzi and has decided that next season the number of foreigners in each time will be three, of whom only two can play at the same time.
"We are concerned by the huge number of foreign players in the country and while we have allowed clubs to sign five, we are now going to scale it down to three." said Sam Nyamweya to the Standard.
"Furthermore, to ensure that only the best are allowed into the country, the federation will set up standards to be met by those wishing to play in Kenya." he continued
Nyamweya also wants the immigration department to clamp down on foreigners playing in lower leagues.
"We are aware that many foreigners are taking part in the other lower leagues and the fact is we have not given them permission. We are wondering how they got work permits without us " he said.
This came about after Tusker coach Francis Kimanzi singled out Gor Mahia as a team that is benefiting due to foreigners.
"It is good that Gor Mahia are doing well in the inter-club championships but the unfortunate thing is that when you look at the squad, their key players are all foreigners. "This is an unfortunate situation and unless addressed urgently, it will affect our progress as a country," said Kimanzi to goal.com
KPL chair Jack Oguda concurred that the number of foreigners needs to be curbed.
"We are considering things like imposing an age limit on the foreign players allowed in our league. We also want to comprehensively deal with the issue of refugees which continues to bother us," he explained to the Standard.