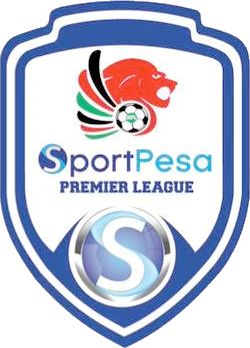 FKF chairman Nick Mwendwa has announced that the Kenya Premier League has been suspended until further notice. In addition, foru KPL officials have been suspended for bringing the game into disrepute.
"KPL and FKF have been at war for over 14 years. We have been doing this over and over again and we can't keep extending these wars," infuriated Mwendwa said according to Capital Sports.
Those who will face disciplinary hearings are KPL Chief Executive Officer Jack Oguda, Chairman James Musyoki, his vice Ambrose Rachier and Mathare United chairman Bob Munro for going against the federation's directives despite being part of the JEC.
"FKF disciplinary committee will follow due process and summon individuals to be heard and they will pass a ruling after for us to implement. The three have brought the game into disrepute. We take serious exceptions as a federation in what KPL said in their statement as well as Rachier's letter going against clear directives," Mwendwa railed.
Mwendwa is infuriated because KPL announced league fixtures that excluded Zoo Kericho, Nakumatt, Vihiga United and KCB whom Mwendwa had announced were promoted.
"These same people have been at the JEC when we sat and agreed things and now they are going against the very same things we reached resolutions on. Those are blatant lies they are spreading and we can't as a federation accept because we have facts. There are consequences when you don't follow regulation," Mwendwa said.
Instead the schedule included Sofapaka and Muhoroni Youth who were demoted for not meeting CAF licensing guidelines.
"We did our regulations and sent to CAF who approved that if you don't have a club license by end of year 2016, you shall be relegated. I have the details of the AGM meeting. Item number 14 we voted on the proposal to adopt club licensing regulation. We got 70 votes against zero. If a club is not licensed, it will not be in the top tier league," Mwendwa affirmed.
KPL clubs have been against league expansion to 18 teams. Rachier has noted that this means less money for each team. According to Capital Sports,  Mwendwa also said the financial implication was agreed on at Sh36mn and FKF is expected to deposit Sh24mn to KPL by April.
However, Mwendwa was at pains to substantiate allegations that both Nakumatt FC and Zoo Kericho had offered to add Sh10mn each to the agreed Sh36mn kitty to cater for an 18-team league, creating a clear conflict of interest as they will benefit from the league expansion.
"What is wrong with that?" Mwendwa posed when asked about the allegation.