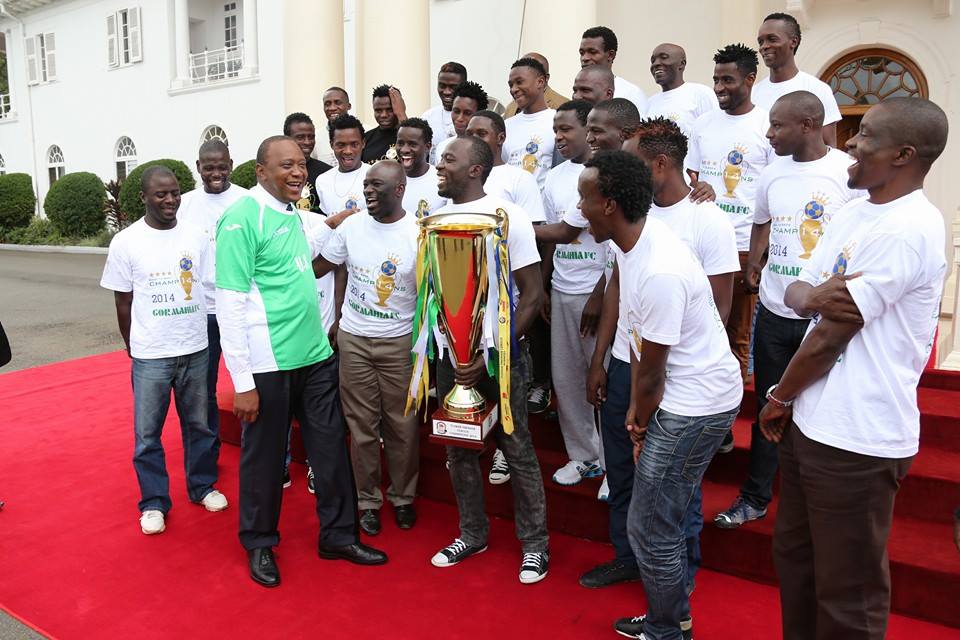 President Uhuru Kenyatta has promised to help Gor Mahia find a sponsor next season. According to a report posted on goal.com, President Kenyatta said he will personally intervene to ensure that Kenyan Premier League champions Gor Mahia have a sponsor for next season.
Club chairman Ambrose Rachier told goal.com that the president said he would take it upon himself to find a sponsor. "leave the issue of sponsorship to me." said President Kenyatta apparently.
"The President was very categorical that he will intervene to ensure we have a title sponsor," said Rachier
Rachier also pleaded with the president to ensure the government deals with hooliganism. "Please help us deal with this hooliganism by arresting and prosecuting those culprits,"
Kenyatta promised that the police would deal with the vice.
"Security agencies are going to deal with that issue of hooliganism," said President Kenyatta.
During the function, the president donated KES 2 million to the club and a further KES 1 million to the team.
This is the first time President Uhuru has hosted a football club.