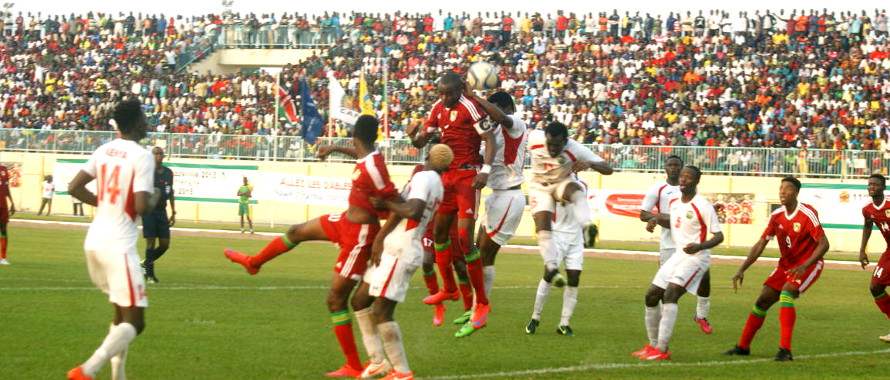 Gor Mahia attacking midfielder Ali Abondo has been having a sensational season. He leads the entire country in scoring when all competitions are taken into account. He was widely expected by some to make his national team debut. However after having been initially named to the squad, he was left out by coach Bobby Williamson along with other Gor Mahia players like Haron Shakava.
"This is my best season so far and I have been working hard. I was happy to earn a call up to the national team. It was due to the commitment I have put in training so far this season," he said to supersport.
Abondo is not dissapointed but will use this as motivation to work hard on the aspects of his game that need to improve before coach Williamson makes him part of the final squad.
"True, I was disappointed to be dropped, but I am happy I was picked in the first place. All I can say is I wish the team the best in the game on Sunday and we will be supporting them to victory," he said.
"Being in a squad is the prerogative of the coach. He decides who should play and who should not depending on how he wants to tackle the game. I thank him for calling me, it was a great experience training with local and foreign based players. My mission is to work harder to make the cut next time." he added.
Part of the reason Abondo was left out is likely because the coach was intent on deploying a defensive formation and he already had enough attacking midfielders in the side namely Wafula, Were and Timbe.
A second issue is that for many years Abondo has been an average nondescript player in the league and many are still not convinced that his latest performance is not a fluke. Which mean Abondo will need to continue churning out good performances. The next match is against Zambia. In this game, coach Williamson will have no choice but to deploy an attacking formation. He will need midfielders who can put the ball in the net. If there are 20 minutes left and Harambee stars are attacking incessantly but cannot score, Abondo will be your man.
Abondo could also feature in the CHAN qualifiers which will come sooner.
Khalid Aucho And Walusimbi in action
Two Gor Mahia players Aucho and Walusimbi continued to gain valuable international experience when they played for the Uganda Cranes who beat Botswana 2-0 in their opening match.
Walusimbi who previosuly played at full back but was switched to midfield at Gor Mahia was deployed in his new position by the Cranes.
He was awarded aplayer rating of 6.0 by Kawowo sports. This is his player rating narrative: He was played in midfield and missed a glorious opportunity in the first half when he missed a tap in from a Massa pass. Substituted at half time for Robert Ssentongo.
Aucho for his part was awarded a player rating of 6.5. This is his rating narrative: Like most players, he had a low performance in the first half. His passing improved in the second half and won a number tackles in the centre of the field.
Luwagga Kizito who plays in the Portuguese second tier was voted man of the match with two assists.
Aucho was described as indefatigable by the Uganda Monitor who indicates that he played a key role in Uganda's second goal. As he does at Gor Mahia, he won a loose ball, shrugging off three opponents before finding Luwagga who in turn found Brian Umony for the second goal.
Sibomana with solid defensive performance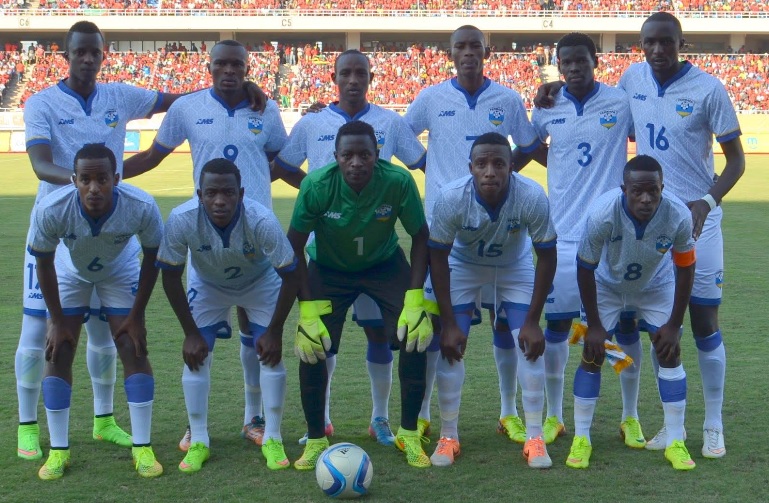 In Maputo Mozambique, Rwanda escaped with a 1-0 win. This is Rwanda's first away win in AFCON qualifying since 2011. Having scored as early as the second minute, Rwanda doggedly defended against the marauding Mozambique attackers.
"From that point [after the goal], we had about 92 minutes of the game still to go including three possible minutes of stoppage time, 92 minutes of defending and keeping Mozambique out was always going to be tough but the boys did extremely well." said Rwanda coach John McKinstry.
A key to Rwanda's defensive solidity was Gor Mahia full back Abouba Sibomana who held the Mozambicans in check.
Dirkir Glay faces tall order against Adebayor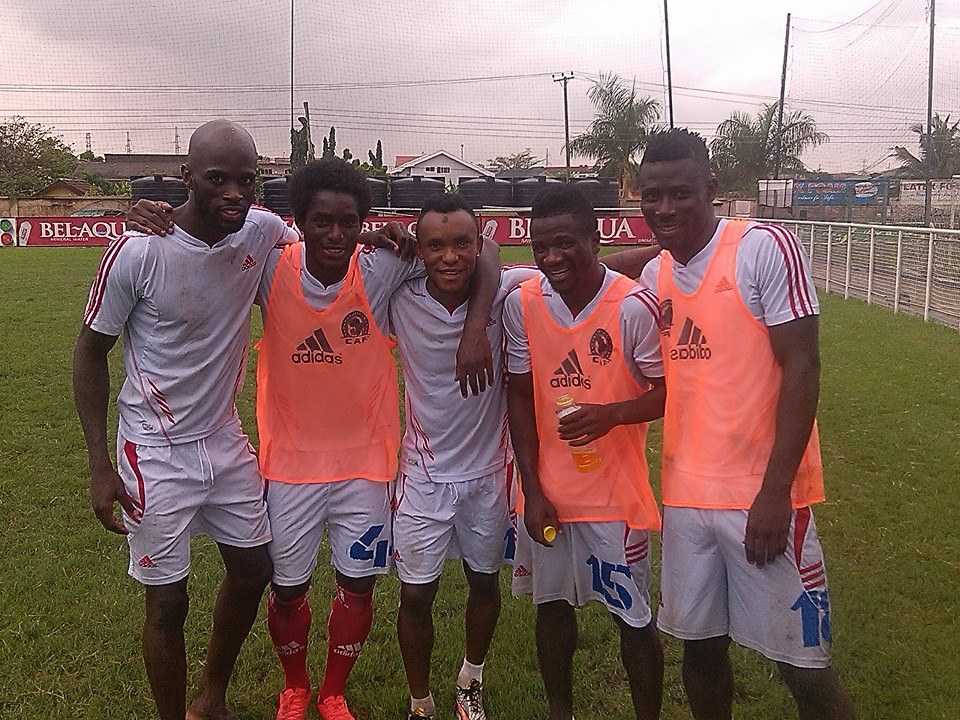 For Dirkir Glay, it was always going to be difficult to play against Togo. Firstly, he was making his national tema debut with players he has not played with. And secondly they were playing away against Togo and against premier league striker Emmanuel Adebayor, a player who has a lot to prove. To begin with, he had not been getting playing time in the premier league. He was recently given time off to address his personal family drama. And the Togo coach recently dispossessed him of the captain's armband.
Glay was deployed in central defence by coach James Debbeh and along with his team-mates given the mammoth task of stopping Adebayor. He was able to keep Adebayor at bay for 88 minutes before Adebayor finally scored. In the end Togo prevailed 2-1.
Earlier on Tuesday, Glay was in a injury scare when he collided with Belgium based team-mate Samii Johnson. But he apparently recovered on time for the match. Samii Johnson did not recover in time for the match.
Liberia coach James Debbeh was in the Liberia squad that lost to Kenya 1-0 in 1989 with Goerge Onyango "Fundi" scoring the winner.
Good experience
All in all , Gor mahia earned useful big game experience, playing against hostile crowds, formidable players or for demanding crowds. This experience will be useful to the club as the club tries to defend its league title. Players with big game temperament are unlikely to crumble under pressure should the club start dropping points.
Goalkeeper Boniface Oluoch who many say was unstable will also have learned some valuable listens he can apply. He was unstable in goal and committed himself wrongly on a number of occasions which nearly cost Harambee Stars. This is one area the team needs to improve on," said supersport technical analyst Jacob Ghost Mulee.
Collins Okoth was selected ahead of Anthony Akumu and was deployed in the defensive midfield position alongside Victor Wanyama. Okoth was clearly under instructions to stay at home so he hardly ventured forward. He put in numerous important tackles.
And of course this experience will be most useful when Gor Mahia plays in the upcoming CECAFA cup where Gor Mahia will likely play against hostile crowds.