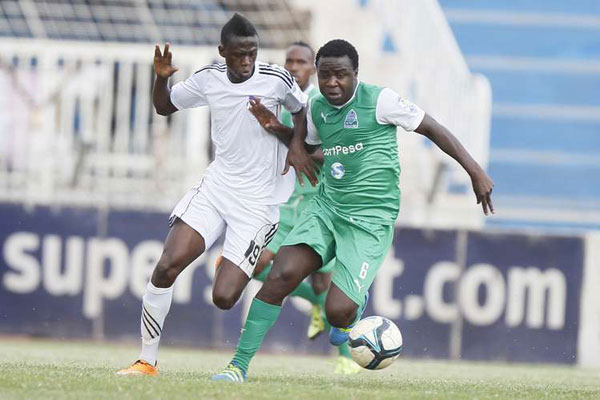 As has been predicted for a long time now, long serving midfielder Collins Okoth Gattuso is on his way out of the club, having been released after his contract ended.
"We have released Collins Okoth. His contract with the club has ended and the club is not keen to renew it. We want to wish him all the best on his next move." said CEO Ludovick Aduda to goal.com
Gattuso has not played much this season. He fell out of favor with coach Ze Maria last season and missed several matches. This season he tried to make amends with the coach but the Brazilian tactician was not keen on mending fences since he had other options at the position.
The fact that coach , with whom Gattuso had several run ins in 2012 had returned to the technical bench, did not bode well for Gattuso.
Gattuso first joined Kogalo in 2012. His first stint was peppered with numerous episodes of ill-discipline. But his play on the field was solid, earning him a place in the national team. He left in 2014 saying he was quitting football to return to school full time. But his early retirement last for a brief period. He would play for Tusker then Sofapaka before rejoining Kogalo in 2014.
Promising defensive midfielder Teddy Osok will be loaned out to KCB.
"We have loaned out Teddy (Osok) because we believe that the youngster needs playing time to build himself. It has proved difficult for him to break into the first team hence the decision to loan him out." Aduda said to goal.com
Osok was signed at the behest of fans because he was one of the best players at the 2017 KPL U-19 tournament after having been released by Gor Mahia Youth.