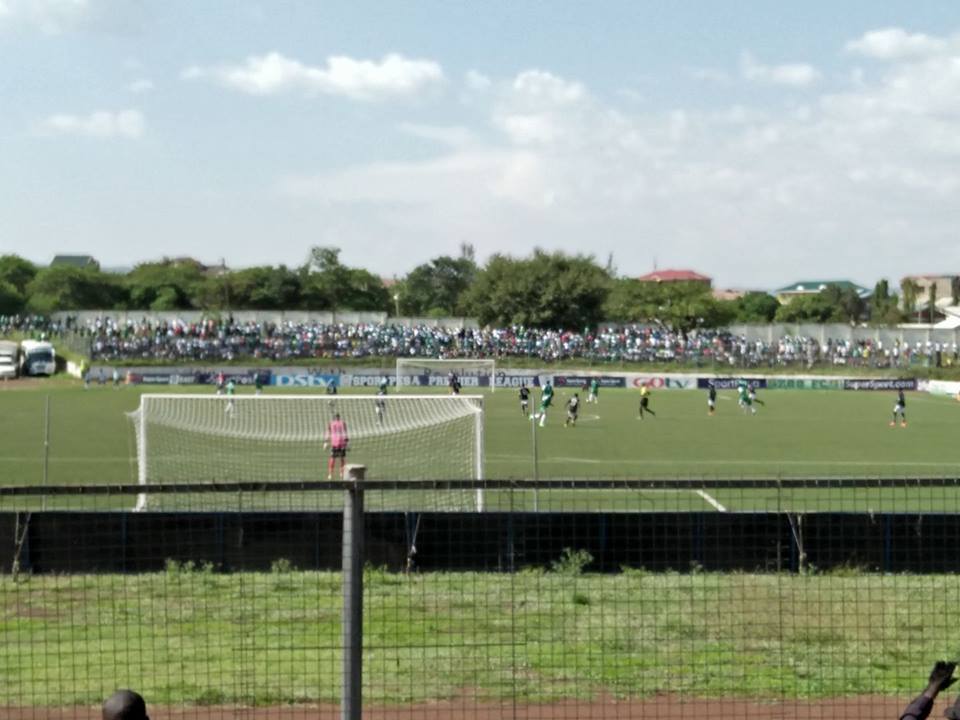 Gor Mahia treasurer Sally Bolo has released the gate collection numbers via her social media pages:
1. Number of tickets printed:
(a) Main Stand 2,500
(b) Terraces 7,500
2. The number of tickets returned
(c) Main stand 2,200
(d) Terraces 5,380
3. Tickets sold
(e) Main Stand 300 x 600 = 180,000.00
(f) Terraces 2,120 x 200 = 424,000.00
Total revenue collected = 604,000.00
Regards
Sally Bolo
TREASURER
Judith Nyangi disputes those figures
Immediately after the figures were announced, organizing secretary Judith Nyangi disputed the figures, stating that the number was too low.
"I was expecting a considerable amount. However, to my shock a figure of 600,000 was announced. What happened in Kisumu was not right. The club should not collect that kind of money in Kisumu considering the attendance that was witnessed in that match. Kisumu was full. The Club should collect a minimum of two million shillings in Kisumu." she said to Kenyanstar.
Nyangi further went on to fault the manner in which tickets are printed and also revisited the issue of stewards.
"If you are a treasurer, then you want to print your own tickets, bring your own ticketing firm and select your own stewards, then how transparent can the process be? That is unacceptable. We gave them space to handle the tickets, and hoped that they would deliver. That did not happen."
Earlier this year, Nyangi had fired all the existing stewards while claiming that hiring of stewards was in her docket as Organizing secretary. This resulted in a fracas at the club's office when the fired stewards stormed the office raining blows on certain officials.
She further explained the issue in a post on her social media pages.
My fellow fans when I was elected I disbanded stewards but somebody reinstated them
The firm that used to do ticketing was sent away
Which firm did ticketing and who is the owner
Who was in charge of appointing security
Who appointed stewards…
I travelled with the team and came back with the team to and fro
Siasa ziliisha wacheni mambo ya camps
Hii Gor Mahia ndio yetu
Sitasimama maovu yakitazama
#WanGorEmawahero
Nyangi, then laid blame on a section of the club's management saying that the match logistics in Kisumu were a 'one-man show'.
"The office of the treasurer cannot handle everything. I was surprised when I was told to keep off all matters that pertained logistics ahead of the match.  I wished to travel early but I was not facilitated. I only traveled with the team, was part of the pre-match briefing and returned with them. Everything else that happened, went on behind my back. We gave them space to handle and wished them well, but what happened was a disappointment" Nyangi continued to Kenyanstar.
Nyangi then challenged the club Chairman Ambrose Rachier to call a meeting in order to resolve these urgent issues.
"If we had worked together, these loopholes that are being referred to would have been sealed early meeting. I am not trying to shift blame, but this is probably a pointer that the chairman should summon the entire committee, bring us together and have each team member assigned very clear roles," she added.
Musa Praises coach
Gor Mahia skipper Musa Mohamed has credited coach Ze Maria for the success the team has achieved thus far.
"There is more team work than was witnessed during the previous season and it's all because that's what the Coach is instilling in us. In the first place it was not easy" he said to Citizen Sports
He also noted that having a full pre-season with the coach has enabled the team to adapt better to the coach's tactics.
"He came mid-season so readjusting was another challenge but starting with him feels a whole lot easier," Musa told Citizen Digital