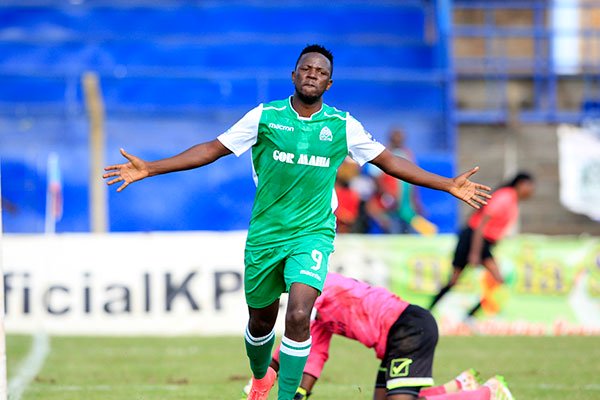 Last week, coach Steve Polack raised the alarm when he stated that some elements within the club were trying to sign players without his permission.
"They are a lot of people trying to bring players into the club without my authorisation and I find that to be very unprofessional. I am the head coach of the team and it is my job to recommend the players to the management to sign. No other person should do that without consulting me," Polack told Nation Sport.
Polack noted that the club needed to be serious if they want to make an impression in continental events.
"We are a big team that regularly plays in Caf competitions and therefore have to sign quality players not every Tom, Dick and Harry," he added.
On Nicholas Omondi, Polack stated that the player has potential but needs to work hard to upgrade his game.
"He is a good player, technically very gifted and has a lot of energy but he needs to polish up his game and become tactically astute. He is a young player and has time to learn but I am happy to have him at the club." said Polack.
Polack was impressed with Juma Balinya's performance on Sunday.
"Balinya couldn't get a better debut than this. Actually, he could have scored a hat-trick but I think he got tired because he hasn't played for a while and that's why I took him off," Polack told Standard Sports.
"I could have substituted him earlier but I was trying to give him a chance to get a hat-trick. Without doubt, he is going to be a very important player to our team." he concluded.