From pd.co.ke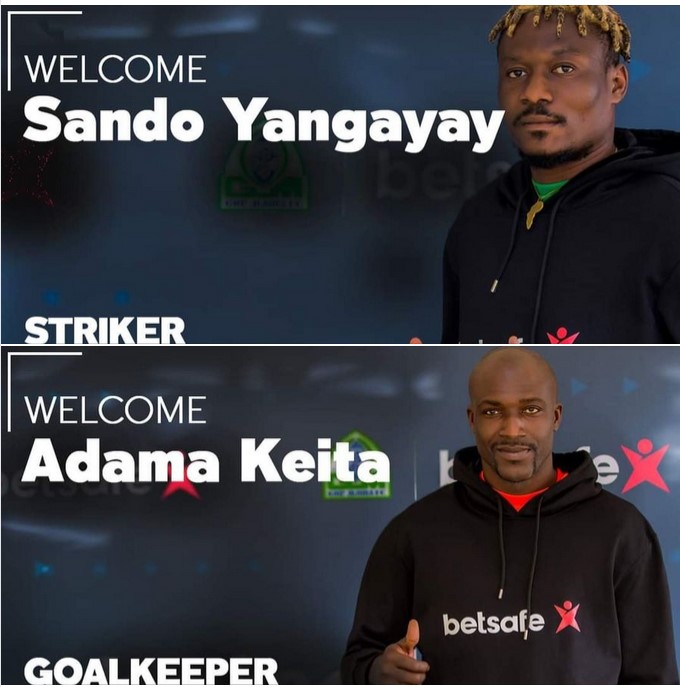 Gor Mahia FC's Treasurer, Dolphine Odhiambo, has made allegations about the club's mismanagement after their disqualification from the CAF Champions League.

The Kenyan Champions were expelled from the Champions after their license was withdrawn after failing to pay their former players on time.

Gor Mahia victory

In her address to stakeholders, sponsors, fans, and the public, Odhiambo expressed deep sadness over the situation. She first congratulated everyone for Gor Mahia FC's recent victory in the 2022/23 season, where they became champions of the FKF Premier League.

"I sincerely wish to congratulate all the stakeholders involved especially our shirt sponsor (SportPesa), our ever-vibrant branches and our fans for making it possible for the team to emerge Champions in the just concluded season," reads part of her statement.

"As we are all aware and it now being in the public domain, we shall not be participating in the CAF CL, after emerging winners of the FKF premier league, far reasons well stated by CAF i.e failure to pay our former players what the Club owes them. I am indeed deeply sorry that we are not in the CAF CL championship," she stated.

Letter by Gor Mahia treasurer Dolphine Odhiambo. Letter by Gor Mahia treasurer Dolphine Odhiambo.

Odhiambo also shared that in the past, she had raised issues regarding questionable signings of foreign players, which she believed were not a priority.

Unfortunately, her concerns were ignored by other members of the Executive Committee (EC). As a result, she was excluded from important meetings and couldn't perform her duties as the treasurer effectively.

The treasurer expressed disappointment that even after these forced signings, the players were not paid according to their contracts. This led the players to seek their payments through CAF and FIFA channels, causing embarrassment for the club.

"Sometimes back in 2021, I raised serious concerns with effect of signing some foreigners whose qualities and transfer fees were questionable and which was never a priority at that moment.

"My other colleagues in the Executive Committee of the Club sidelined me, never to invite me to any other EC meeting to date and made changes to the Club account with the ultimate goal of locking me out in performing my mandate as the duly elected treasurer of the Club.

"It is shameful to learn that even after all those forced signings they did, that were laced with individual interests among some of the EC, the said players were never paid what they signed for in their contracts, forcing them to move to CAF and FIFA to demand their payments from the club," she revealed.

Due to her sidelining, Odhiambo was unable to provide complete details about the club's finances, including sponsorships, gate collections, and donations.

"The end result of my being sidelined rendered me an absentee on the part of the Club's Financial management ever since and therefore. In my own capacity I wouldn't be in a position to elaborate to you, how much the club received from Sponsors, gate collections, well-wishers nor individual donations from the Club leadership," the letter announced

In her plea to the club's supporters, Odhiambo called for unity and protection of Gor Mahia FC. She urged like-minded individuals with the club's best interests at heart to work together to address the challenges and safeguard the club's future.

"I promised you members, transparency and accountability during my tenure, two principles which I sincerely believed and promised that I would always stand for whether it went well with my colleagues or not, hence the reason I used to release the financial expenditures after each game. until I was called to a meeting and warned to stop. Members, Fans, and our beloved Sponsors," she said.