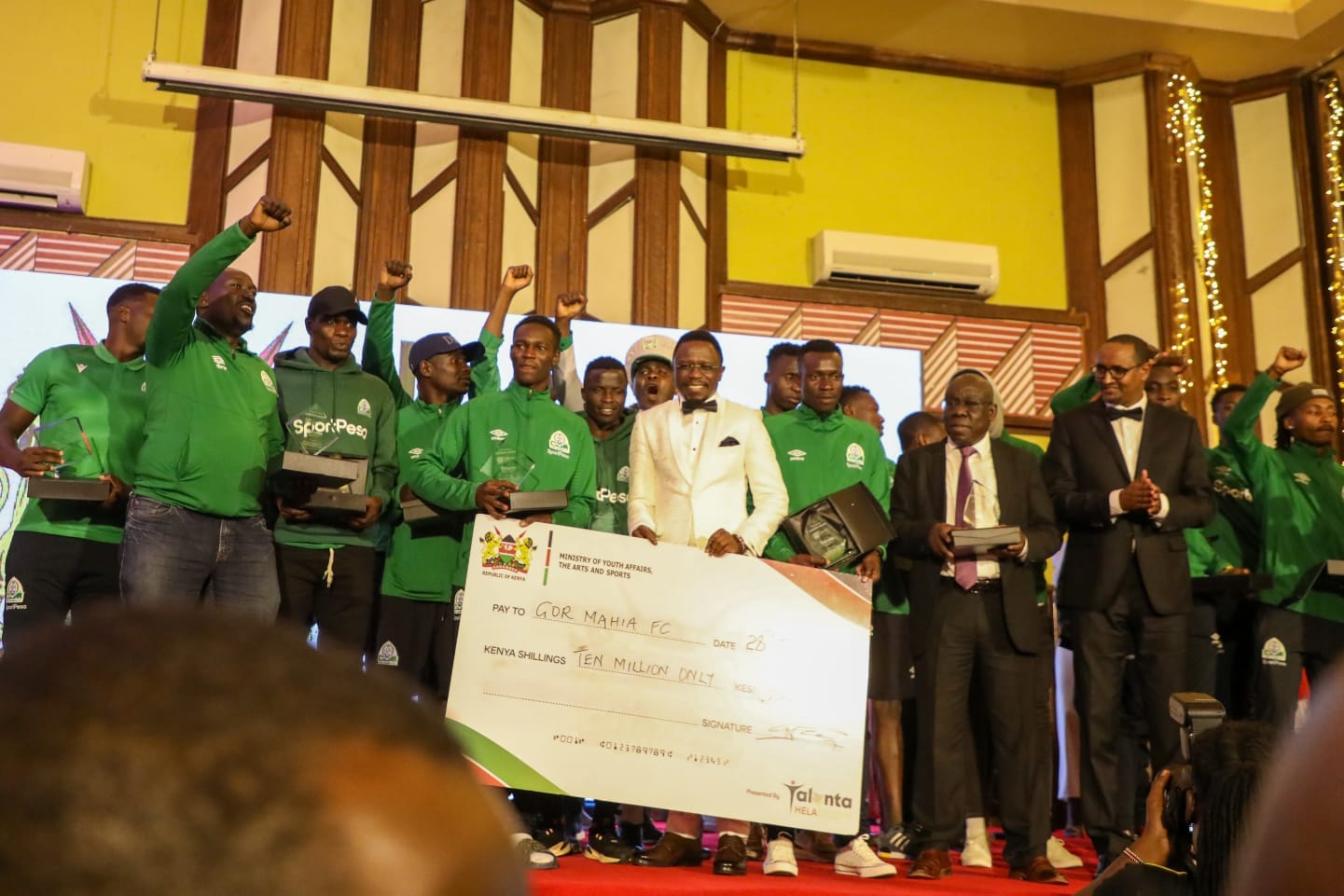 Sports Minister Namwamba has reprimanded Gor Mahia and AFC for poor Management
From pd.co.ke
Cabinet Secretary for Sports Ababu Namwamba has berated Gor Mahia and AFC Leopards following the recent problems that hit the Football Kenya Federation Premier League clubs.

Gor Mahia were thrown out of the CAF Champions League after they failed to meet the club licensing regulations. The case came up after the Premier League champions failed to clear debts owed to Jules Ulimwengu, Adama Keita, and Yangayay Sando Sando.

On the other hand, Ingwe are dealing with a case at FIFA after former coach Patrick Aussems - who resigned at the end of last season - referred them to the football governing body over unsettled salaries understood to be around Ksh20 million.
Namwamba upset

"The management of Gor Mahia and AFC Leopards must take full responsibility for this mess. This is shameful. Stop picking third-grade foreign players and coaches when we have good players here to choose from and coaches who are capable. Robert Matano, Jacob 'Ghost' Mulee, and Francis Kimanzi have shown that they are capable.

"Gor Mahia, you have embarrassed me. I had big plans for you, but you have let me down. Why did you keep quiet until the last minute? Why did you not tell your Minister of Sports when I have an open-door policy?

"Instead of coming out and saying there is a problem, you waited up to the last minute. Why should your Minister of Sports learn about these things in the media?

"I'm very disappointed. I had big plans for you in the Champions League, but you let me down. Shame on you. You have let down your players and denied them an opportunity to showcase their talent at the continental level.

"I talk to CAF president Patrice Motsepe and FIFA president Gianni Infantino directly. Shame on you, you have denied these young men an opportunity to play at an international competition," Namwamba said.

To solve the problem of dealing with 'third-rate players and coaches' from outside the country, Namwamba challenged the local teams to scout talents from the grassroots levels, especially in secondary school games.
Sports Cabinet Secretary Ababu Namwamba. PHOTO/(@AbabuNamwamba)/Ababu Namwamba/Twitter.