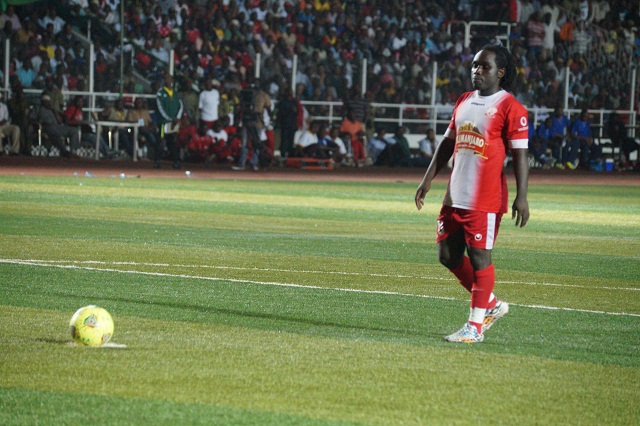 AFC leopards have already started negotiations with Dan Sserunkuma according to goal.com
"Logarusic is a keen admirer of Sserunkuma and he has requested that we move with speed to acquire his services. Everybody knows potential and threats posed by Sserunkuma and we will open discussions with his agent for a possible move.
"We can sign him on a short term deal…until the end of this season but subject to a permanent move afterwards. We will explore all the moves possible and hopefully land his services." said an AFC official to goal.com
Sserunkuma recently parted ways with Simba after falling out with club officials and not being able to get playing time.
Interestingly, at the start of the 2013 season Logarusic often left Sserunkuma on the bench, instead preferring Kiongera and Rama Salim to partner upfront.
For many Gor Mahia fans, watching Sserunkuma play for their rivals will be difficult. Some have said that Gor Mahia already has enough strikers. The truth is that Gor Mahia only has two in form strikers and if one is injured or away on international duty, the club is left blunt upfront as happened this past weekend against Stima.