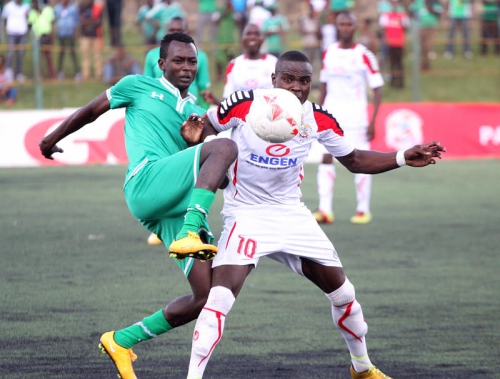 Gor Mahia's midfielder Ali Abondo, who is having a sensational season has apparently attracted attention from some Zambian sides.
According to supersport, two Zambian clubs have been closely following the player with an aim to bring him on board later this year as they have been impressed by his impact, resilience, tenacity and knack for scoring important goals.
"Victor Ali Abondo has shown tremendous talent and has been a key figure at Gor Mahia working hard game after game and scoring very crucial and important goals," one Zambian football official, who sought anonymity for fear of jeopardizing a possible deal, told supersport.com.
We have been watching him and we are impressed with his ability to add more impetus to our team and to give us what we need. We need a player who is agile,skillful and who scores goals. He is a talent every coach would wish to have in his team"
For Ali Abondo, the interest in him has come as a surprise and it makes him smile considering that other clubs outside the country have noticed his progress.
"I do what i was employed to do at Gor Mahia. God has been good as I have not encountered any injury problems and to hear that some clubs outside Kenya have shown interest is a good fortune for any player as we all seek avenues to grow in the game," he said.
However I am currently concentrating on my football at Gor Mahia and we will eventually cross over the bridge when we get there."
It is however interesting that Zambian sides would be interested in a player before he even got called to the national team and before anyone has seen whether he can maintain his current form for an entire season.
The Zambian sides must have been impressed by the performance of David Owino Calabar