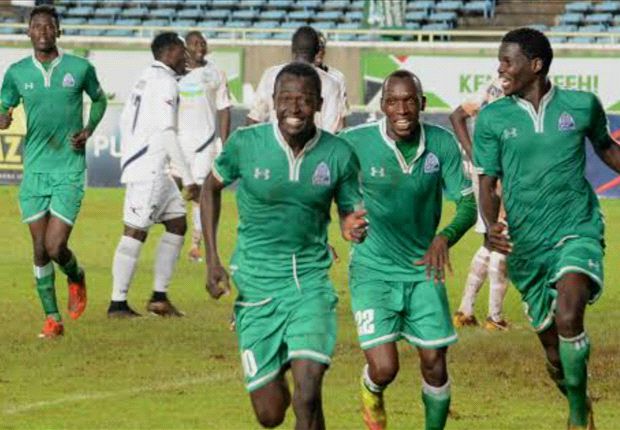 Ali Abondo has been the subject of some criticism due to what was considered a below par display against Ethiopia in the CHAN qualifiers. Abondo missed a penalty but also missed a gilt edged chance. It was disappointing day for fans who were hoping that Abondo who has scored more goals in all competitions than anyone else this year would transfer his club form to the national team where it was badly needed to overcome a 2-0 deficit.
Abondo has blamed two issues: day-long fasting in adherence to his Islam faith and sheer bad luck.
"I don't know what happened. Nobody takes a spot kick expecting to miss and I am yet to recover because it was a huge disappointment for me.
"I think it was just bad luck but also, fasting is no joke. I lacked power especially towards the end of the game and I think that is the reason I failed to score," he said to the KPL website.
However Abondo is not completely down on himself and believes he will bounce back.
"Disappointment occurs sometimes in a game of football. People miss penalties all the time and so this is not entirely new to me. The only thing I can do now is to work hard, remain focused and pray to God that He helps me record better performances in future," he said.
Abondo is right not to be disappointed. Firstly the penalty was well taken. Though it lacked power, it had the goalkeeper well beaten but unfortunately hit the upright.
His inability to score can be attributed to the fact that he was playing in the national team for the first time and with team-mates with whom he is unfamiliar. Not anyone shines on their debut.
Abondo is certainly not to blame for the Ethiopia debacle. The coach shoulders some blame and truth be told, Ethiopia was the better side on the day. Even their clubs do better than Kenyan clubs at continental level. As recently as 2010, AFC Leopards lost 0-3 to Banks of Ethiopia and were thus eliminated.
Abondo will resume club duties on Wednesday assuming he has enough energy after his fasting. Given his comfort levels with his club team-mates, he will likely continue to do well at club level.
There have been numerous players who missed crucial penalties but went on to do well. Earlier this season, Michael Olunga and Timothy Otieno missed penalties against Power Dynamos but Olunga went on to score twice as Kogalo beat Mathare 4-2 in the next game. Back in  the early 1990s, debutant Dan Ogada missed a crucial penalty against Atletico Aviacao of Angola. But he went on to become Gor Mahia's best player of the 1990s. In 1983, debutant Hezborn Omollo missed a penalty against AFC Leopards on Madaraka day but ended up being the club's greatest league scorer ever.
Abondo too will bounce back and shine at both club and national team level.