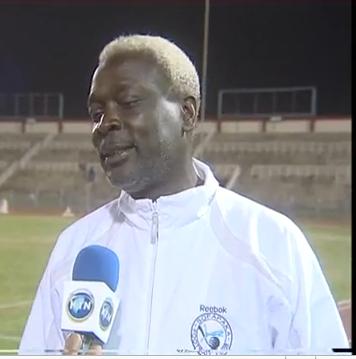 From michezoafrika.com
or Mahia coach John Bobby Ogolla is shopping for an assistant coach who will help him of his duty as the Gor Mahia FC caretaker Manager. Up until now, Bobby has been working with Team Manager Tom Ogweno after the entire Gor technical bench was sent packing owing to poor results.
"I do need an assistant coach to help me schedule my programs and help me in training the team. I have been working with Tom who is the team manager in the past one week and he has been doing a fantastic job. But I feel that I should have an assistant so as to have more efficiency and easen the work load of both of us", he says.
Ogolla who has so far lost his first two matches at Gor says that he himself is looking for the assistant, adding that he would want someone whom they will work with cordially.
"I want someone whom we have the same goal and mission; an ally of mine, not someone who will come to sabotage me. I have received a number of requests but I am yet to settle on someone and soon there will be an assistant at Gor. It is important that I get someone myself because then it would be easier to work", he adds.
Gor Mahia lost 2-0 to Tusker on Wednesday evening and the veteran coach is keen on turning the tables especially with AFC Leopards lingering in the vicinity for a Sunday showdown.