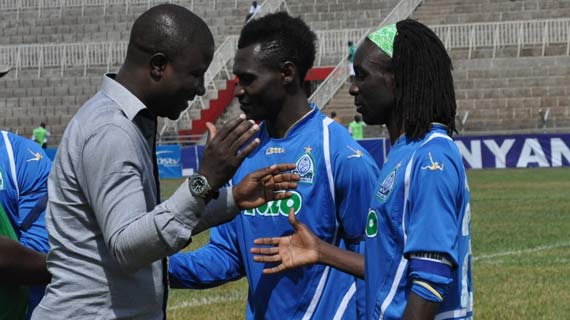 Courtesy of futaa.com
Gor Mahia secretary general Mr. George Bwana is a happy man after his team's win over AFC Leopards in the Tusker Premier League (TPL) encounter on Saturday 22 September at the Moi International Sports Centre (MISC) Kasarani.
Historic
Dani Sserunkuma scored a brace in the game as the league leaders raced to a 2 – 1 win to see them go top of the table for the first time in 15 years an achievement Bwana described as historic in a short interview with futaa.com after the game.
The win registered Gor Mahia's 14th straight unbeaten game as they started off from the relegation region and Bwana admits they will have the comfort of watching fellow title contenders play on Sunday 23 September, with the hope that the outcomes go Gor Mahia's way.
Happy
-I am very happy for the win; everyone affiliated to Gor Mahia is, because AFC Leopards are our biggest rivals and it is always thrilling to beat your arch rivals. It is even sweeter that with the win we go top for the first time in a long time which is historic.
-We can now sit back and watch the other title contenders on Sunday because the job is not yet done, he said.
Contenders
The reigning champions, Tusker FC, play Karuturi Sport on Sunday, a draw in the encounter wwill push Gor Mahia to the second slot. Gor Mahia will also be paying keen attention to the Thika United match against SoNy Sugar in Awendo.