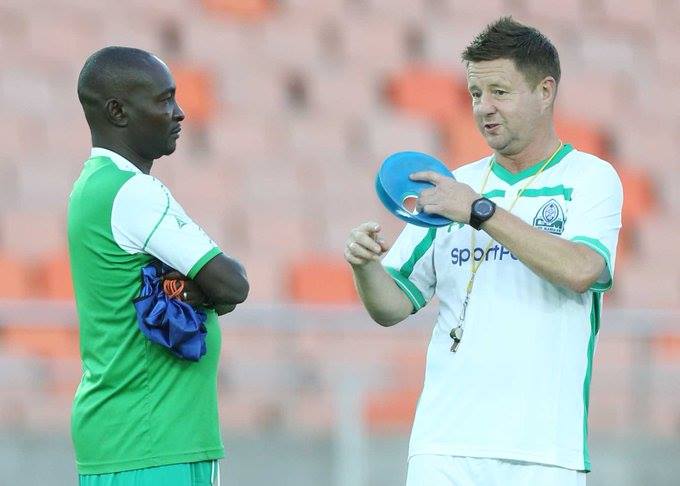 Coach Dylan Kerr is happy that his side managed to grab a point away from home when they played Rayon Sports on Sunday.
"This is a fantastic away result, every player on the team did an excellent job to ensure we don't lose, especially the defenders." said Kerr accring to goal.com
Kerr defended his team which has withstoodd a lot of criticism for conceding that goal.
"It was not like the one we conceded against Mathare United at Machakos Stadium. This time, the ball did not split the wall. It was a fantastic free-kick and we could not do anything about it," he said according to the Standard.
Kerr however admitted that the large crowd at Nyamirambo stadium may have intimidated his side.
"The Rayon Sports fans were marvellous and stood behind their team. I think my boys panicked after the equaliser and at half time, I had to tell them to relax and just enjoy themselves." Kerr continued.
Kerr thinks his side will overcome their first game jitters.
"The early goal unsettled us but we recovered and even hoped to do better. It is just the first match and we are looking forward to a better campaign," he said.
Gor Mahia will need to solidify their defence and sharpen their attack as they face a formidable Algerian side in USM Alger on May 16. The Algerians walloped Young Africans of Tanzania 4-0 last weekend.