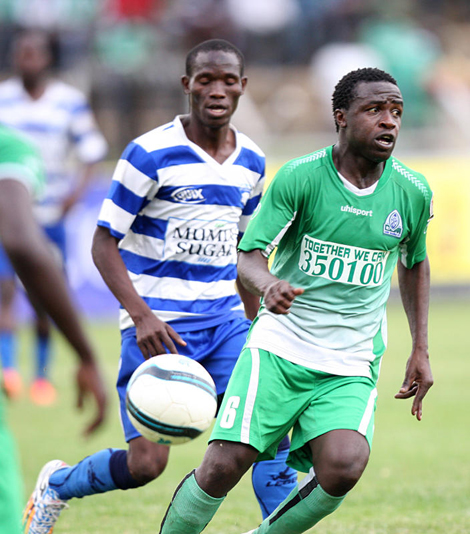 Defensive midfielder Collins Okoth Gattuso has notified the club's management that he wants to leave the club. Citing unfulfilled promises, Okoth has said that he is seto to leave
"They have not paid my sign on fees (Sh600,000) a year down the line, plus some salary arrears and allowances. I am not motivated to play for this team anymore. I have agreed with the Chairman (Ambrose Rachier) to release me and I forfeit the money to the club," Okoth said to the Nation
Club organizing secretary Ronald Ngala confirmed that Okoth is intent on leaving.
"He has sent me several text messages saying he wants to leave. I think he has found some other club which turned his head", Ngala said to the Nation.
Okoth left Gor Mahia in 2012 citing frustrations from certain club officials.
Ngala also confirmed that Gor Mahia would skip the annual Mapinduzi cup that is to be held in Zanzibar. Instead Gor Mahia will play St George FC of Ethiopia in a friendly match