A section of Kogalo fans online are said to have secured evidence of embezzlement of gate collections by Gor Mahia stewards. The gist of their argument is that a Gor Mahia official deducted Ksh 10,000 for Ambulance and yet the Ambulance was already paid for by fans and cost only Ksh 8500.

The post on social media reads:
"These are the reasons why Gor Mahia as a club cant thrive. A group of fans go out of their way to secure an ambulance for their match against Bandari but the club officials see it wise to deduct a certain amount from gate collections in the name of 'paying for the ambulance'."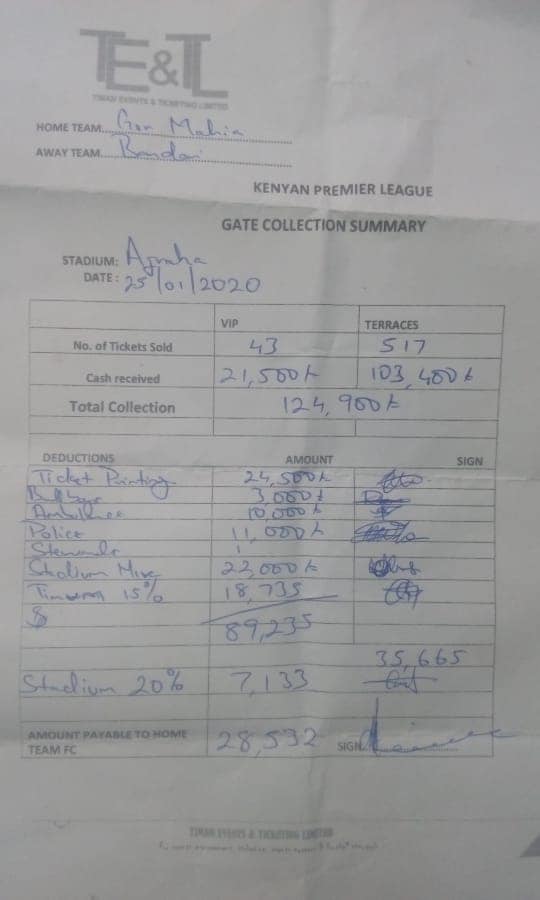 The post hit social media on Tuesday but Kogalo officials have not responded.
These are the reasons why Gor Mahia as a club cant thrive. A group of fans go out of their way to secure an ambulance for their match against Bandari but the club officials see it wise to deduct a certain amount from gate collections in the name of 'paying for the ambulance'. pic.twitter.com/goNgeIS81y

— Zachary Oguda (@zaxoguda) January 27, 2020