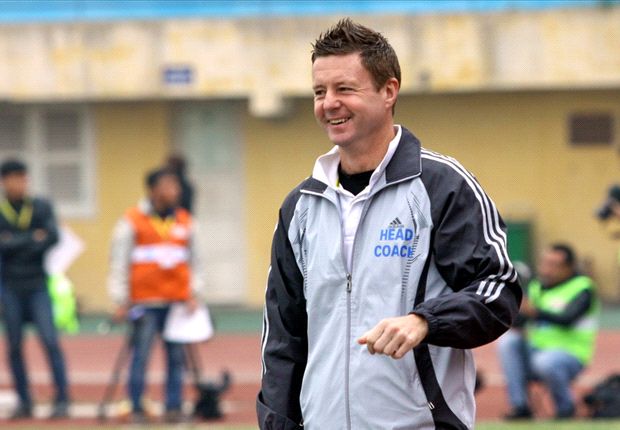 Having won three succesive games and opened a six point gap atop the 2017 Kenya Premier League table, Gor Mahia will taken on Posta Rangers on Wednesday. The match is crucial because Posta Rangers are tied for second place and are strong contenders for the league title.
Gor Mahia will then take on arch rivals AFC Leopards over the weekend. This is another crucial match firstly because of the bragging rights and because there are three crucial points at stake and AFC will be eager to ruin Kogalo's party.
And coach Kerr already understands the importance of the derby..
"We've got two big games this week, Rangers who are third and that's what we are focusing on today (Tuesday) and we have the Mashemeji Derby on the weekend, which is a monumental fixture for the club." said Kerr to sportpesa news.
Gor Mahia have been in sensational form since coach Dylan Kerr settled in as coach and he will be eager to continue along those lines. Speaking at Camp Toyoyo, Kerr said that the preparations are on track.
"We have to be prepared. Since I came here after the Everton game, we have been climbing steadily step by step, we are going upwards.
"The elections came and disrupted the momentum and the players had to stay away for safety reasons and afterwards we had to prepare for a game in Kisumu against Muhoroni, which wasn't the best performance but we got the result," Kerr stated too sportpesa news.
Despite the distractions caused by the Muguna saga, Kerr says training has been good and the players are eager to prove their worth.
"The training was fantastic, the energy, attitude and winning mentality among the players and the goals scored were special because of it.
"The level of competition is unbelievable, I have a tough job tomorrow to select the team to play against Rangers," said Kerr.
The first leg match between Kogalo and Posta Rangers ended up in a 1-1 draw. Rangers were in fine form then. Their coach, Sammy Omollo "Pamzo" a former Gor Mahia player and coach wants his team to stay close and is in no mood to do Kogalo any favors.
"We do not want them to open a big gap at the top and looking at how we performed in the first leg, I think we can improve and win to narrow the difference in points between us," Omollo told Capital Sport ahead of the fixture.
According to Judith Nyangi, the match against Rangers will be played at Kasarani.