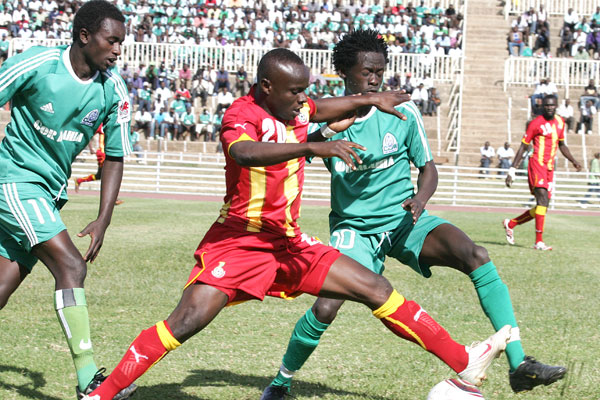 Gor Mahia will face Ghanaian traditional giants Asante Kotoko on Dec 8 in a friendly match. Kotoko will be in transit towards Tanzania where they will play a match to commemorate Tanzania's Independence day. They will play a combined team comprising of players from Yanga and Simba.
Kotoko's glory years came in the late 1970s and early 1980s when they won the Ghanaian league several times in a row and won the Africa champions cup. When Ghana won the Africa nations cup, almost the entire team was composed of players from Asante Kotoko. That was the era of players like Mohammed Polo, Opoku Nti, Abdul Razak and legendary goalkeeper John Mensah, all of whom were the best African players are their respective positions.
Earlier this year Gor Mahia beat the Ghanaian national team comprising of local players, leaving the Ghanaian coach to lament "I dont know how to explain to Ghanaians that their national team lost to a team playing in the Kenyan league". Kogalo were in fine form on that day with new players like Ezekiel Odera making a mark. Unfortunately that was a false dawn for Kogalo.
This match if it materializes will be good practice for Kogalo as they prepare to play in the Confederations cup next year. In fact Kogalo officials should strongly consider playing a few more friendlies against foreign competition preferably in a hostile environment.