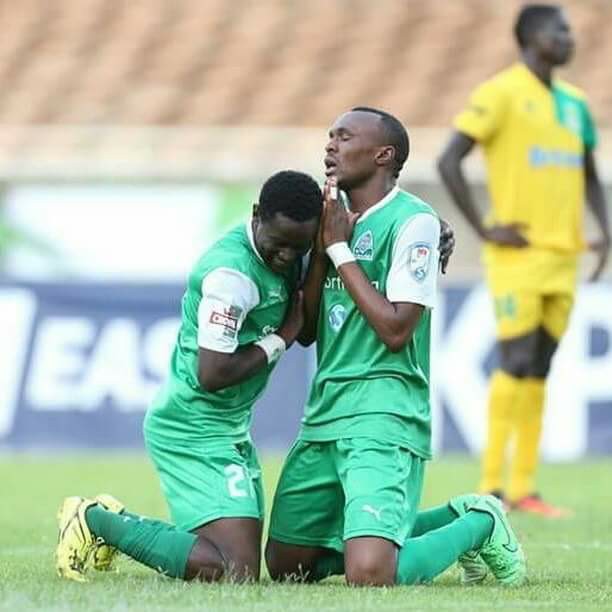 The destiny of the club is not in its own hands. Gor Mahia cannot finish lower than second position. But to win the league, Gor Mahia now finds itself in the awkward position of hoping that arch rivals AFC will beat Tusker next weekend.
But Gor Mahia coaches and players have vowed to continue their fight until the last day. If they do so, they will have done their part. There is not much they can do about the fact that FKF deducted three points. Some will argue that the decision was unfair. But not much can be done now.
Midfield maestro Francis Kahata who was in fine form on Sunday knows that the club cannot afford to drop points.
"There was not short cut in today's game. The season is about to end and we still fighting for the title so today it was just getting the three points and I thank my teammates for the effort they put in because it was about team work from the coach to the fans so we are happy. We don't have any short cuts in the remaining games, we can't afford to draw or lose". he said to futaa.com
Coach Ze Maria was happy with Sunday's display and says that the fight will continue until the last day.
"We have to continue this way. Put pressure behind Tusker until the last match of the season." he said to goal.com
Though he has no regrets, he wishes the club could have won one of the 12 matches that were drawn
"We have to keep going. We don't know what will happen, but we want to win our matches and if it goes our way, it's OK," Ferreira said.
"We don't have regrets, but we would have wished to win those matches (12 drawn games) but we now have to look forward." he continued.
But this is how a league goes.